Amores Pasados
Event details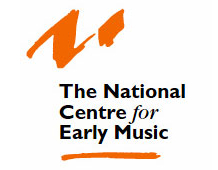 The Amores Pasados quartet, led by the acclaimed tenor John Potter, presents new repertoires for voices, hardanger fiddle and lutes. Featuring texts by Shakespeare and his contemporaries, songs of lost love have been commissioned from John Paul Jones (Led Zeppelin), Tony Banks (Genesis), Sting and Gavin Bryars. These contemporary compositions contrast with songs by Campion and Dowland, and transcriptions of Peter Warlock, Roger Quilter and other composers of the 'lost' early 20th century English lute song school.
About the performers
The Amores Pasados Quartet are:
Anna Maria Friman: voice, hardanger fiddle
John Potter: voice
Ariel Abramovich and Jacob Heringman: lutes
Find out more about the National Centre for Early Music and the activities they organise at the NCEM website.