Fractured Lives: Music of the Holocaust

Noreen & Phillip Silver /span>
Wednesday 15 June 2016, 1.00

PM

to 14:00

Free admission


Booking required 0113 3432584
Book tickets

All Saints, Pavement

(map)
Wheelchair accessible
Event details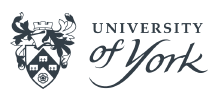 Join Noreen and Phillip Silver for a concert of music emphasising renewal and (re)discovery as they perform the work of four composers caught up in the horrors of the Holocaust. Josima Feldschuh, James Simon, Paul Ben-Haim and Hans Gál were artists of differing backgrounds whose common linkage was their victimisation during the Holocaust.
The poignant story of Josima Feldschuh is one of potential not permitted to develop. A prisoner in the Warsaw Ghetto, she composed a small number of promising solo piano works before going into hiding and dying of tuberculosis at the age of 12.Now just being rediscovered, the richly Romantic music of Berlin-born James Simon is far removed from any connection with 20th century developments. Simon was to eventually perish in Auschwitz.In contrast Paul Ben-Haim is one of a number of émigré composers. He managed to flee Germany and became one of Israel's leading composers with a music which blends Western and the Middle Eastern idioms.Austrian-born Hans Gál found sanctuary in the UK and his considerable body of music is now enjoying a welcome return to the concert repertoire.
About the performers
Noreen Silver, cello; Phillip Silver, piano
Performing the Jewish Archive
This event is part of Performing the Jewish Archive, a three year Arts and Humanities Research Council funded project working to explore hidden archives, uncover and perform lost works, and create a legacy for the future. For more information visit the Performing the Jewish Archive website.