Skip to Content
Accessibility statement
Lust, Madness and Melancholy

Poeticall Musicke /span>
Event details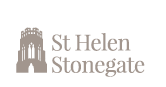 Join early music band Poeticall Musicke for an exhilarating evening of chamber music. Specialising in early and middle Baroque, Poeticall Musicke presents a solo song and lute repertoire from Henry Purcell, John Blow and John Dowland.
About the performers
Poeticall Musicke is an early music band based in the UK. Founded in 2011 and named after Tobias Hume's 1607 collection of viol music and songs, their exhilarating sound and energetic schedule of concerts and recordings have attracted a growing local and international audience. For more information visit their website.
You may also like...

This event is part of the A Moment in Music festival theme. Also in this theme:
Festival tweets