Tlatelolco: Song for Three Voices
Event details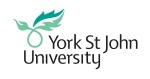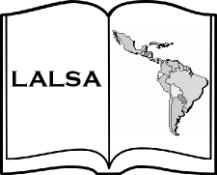 Join us for a three-voice poem reading set to music. The poem, Tlatelolco (Song for Three Voices), was written by Mexican poet Marcela Del-Rio in commemoration of the 1968 Tlatelolco massacre in Mexico City. It connects the pre-Conquest period, the Spanish Conquest of Mexico, and the violence of the 1968 massacre, into an emotional mourning song.
The poem has been translated into English (with the author's permission) just for this event by Victoria Carpenter of York St John University. David Lancaster, also of York St John University, has composed an original piece of music to accompany the reading, which will be performed by a chamber orchestra of Music students from the university and a young flute soloist.
Before the reading, there will be a brief presentation about the history of the massacre. The presentation, 'Shoes That Nobody Wore', will set out the scene in the Square of the Three Cultures in the Tlatelolco district of Mexico City on the evening of 2 October 1968. The poem recital will then tell an eyewitness experience of the massacre. The reading will be accompanied by a slide presentation of photos of the square.
About the performers and speakers
Dr Victoria Carpenter, Head of Research Development at York St John University, will present the introduction, 'Shoes That Nobody Wore'.
David Lancaster, a Lecturer in Music and classic composer from York St John University, will conduct the piece.
Samantha Carpenter, from Derby High School, will perform the flute solo.
Ana Beard Fernández will perform the poem.