A Century of York on Film

Graham Relton/span>
Event details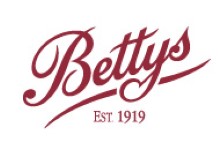 Look back on a century of York life captured on film with highlights from the Yorkshire Film Archive's collection. From women singing on the Rowntree's production line, to day-trippers strolling along the city walls, to royal visits and the celebrated mystery plays.
Enjoy a delicious Bettys' cream tea, served with tea or coffee in the Belmont Suite, an Art Deco treasure. After sailing on the Queen Mary cruise liner's maiden voyage in 1936, Bettys' founder, Frederick Belmont, was so impressed he commissioned the same designers to work their magic at Bettys York. The Belmont Suite's carefully-crafted interior remains unchanged from opening in 1937. Find out more about Bettys at their website.
About the speaker
Graham Relton is Archive Manager at the Yorkshire Film Archive (YFA) and the North East Film Archive (NEFA). The Yorkshire Film Archive finds, preserves and provides public access to moving image made in or about the Yorkshire region. It also manages the collections held by the North East Film Archive. Together, their growing collections currently contain over 50,000 titles - 17,000 held by YFA, and 33,000 held by NEFA - ranging from films made by the early film pioneers of the late 1890s, to recent footage of changing landscapes and life across both regions. Find out more at YFA's website.