Classical Music Redefined: 1000 Years in 40 Minutes

Tim Lihoreau/span>
Event details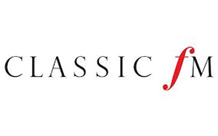 Tim Lihoreau lifts the lid on a brave new idea: nothing short of a brand new language for classical music. People will remember where they were on Friday 10 June at 6.30pm and thank their lucky stars they were nowhere near our guest speaker this evening!
Tim provides a light-hearted guide through the world of thrusheltons (the manic lunge movement of a conductor which spatters beads of sweat onto the first desk of the strings and is designed to a) get the orchestra to play louder and b) make the conductor look great on telly); botffari (the feeling of numbness experienced by the oratorio bass soloist who is only in one of the 78 movements but has to sit on stage all the while without any undue shuffling) and minister lovells (the pieces of classical music inserted into a politician's list of favourites by their PR team which they profess to have adored since being a child and which ruin the credibility of the bands in question).
And then there's friths (the fleeting, transitory frissons of guilt felt when using a free online streaming service which pays miniscule royalties just prior to clicking the proceed button); jarvis brooks (pieces of rock music which have been arranged for orchestra by a former pop star in a 'first for classical music', possibly with added unconventional forces - usually a beatboxer, but increasingly a turntablist - enabling it to be described as 'groundbreaking' by The Guardian) and corpusty (adjective used by rather dry choirmasters to suggest a pleasant but equally dry vocal rendition by their choir which needs something to add life). Join Tim if you dare!
About the speaker
Musician, best-selling author and weekday breakfast show presenter Tim Lihoreau is one of the creative talents behind Classic FM's success. After studying music at the University of Leeds, he worked as a professional pianist and at a contemporary classical and jazz record label, prior to his move into radio.

Tim's writing and production work in radio have brought great acclaim with honours at the Sony Radio Academy Awards, the Arqiva Commercial Radio Awards and the New York International Radio Festival. He has scripted many of Classic FM's landmark series; he was the man who redrafted fairy tales and children's favourites for the Galaxy Of Stories programmes.

Tim has written for the Daily Telegraph and the Independent. His books have included Stephen Fry's Incomplete and Utter History of Classical Music (Pan Macmillan); the Classic FM Pocket Book series (Boosey & Hawkes); the Classic FM Friendly Guide series (Hodder Education) and Composer's Notes (Peters Edition). Other classical music books are Classic Ephemera (Elliott and Thompson), The Classic FM Hall of Fame (Elliott & Thompson) and The Big Book of Classical Music (Elliott & Thompson) – the latter entered The Sunday Times' bestsellers list in 2011. His 2006 Modern Phobias (Bloomsbury) broke new ground in the field of made-up fears while Schadenfreude (Elliot and Thompson) exposed our darkest delights. 2016 sees the release of his Treasury of Musical Terms.
Waterstones
The book will be available to buy from the Waterstones' stall at this event.
Jane Moody In Memoriam Lecture
Tickets