How to be English

David Boyle/span>
Event details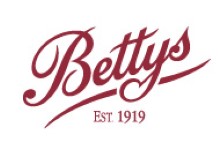 English culture is confused, muddled and often borrowed. Join author David Boyle for a complete grounding in the idiosyncrasies of the English as he pins down the absurdities and warmth of Englishness at its best.
David, the author of How to Be English, looks at cultural giants such as the Beatles, Big Ben and the Last Night of the Proms, as well as less celebrated quirks such as meat pies and the working man's haven, the allotment. He examines the brutality of Punch and Judy and our historic love of fairies, once so much a part of the English psyche that they were described as 'the British religion'.
Come along and celebrate bell-ringers and Morris dancers, bowler hats and cardigans.
About the speaker
David Boyle is the author of a series of books about current affairs and history. These include Blondel's Song, about the imprisonment of Richard the Lionheart, Toward the Setting Sun, about the discovery of America, and Eminent Corporations, about the BBC, Barclays and other great English companies. He has carried out an independent review for the Treasury, stood for Parliament, worked for think-tanks and written widely in the UK media. His most recent book was Broke: Who Killed the Middle Classes? (Fourth Estate).
Waterstones
The book will be available to buy from the Waterstones' stall at this event.