The Origin of Shared Feelings

Greg Currie, Iain Morley, Paul Pettitt & Penny Spikins/span>
Event details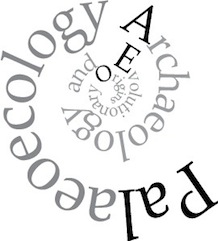 Many of our strongest feelings are shared with others – we feel a mutual sense of grief at the passing of a loved one, compassion for suffering, awe and inspiration in what we find beautiful, or elevated by music. Why did we develop a capacity to feel such intense shared emotions, and when and where did they emerge in our ancestral past?
Join international specialists from Philosophy and Archaeology as they present their recent research and debate the origins of our shared feelings:
Greg Currie: The shared appreciation of beauty and aesthetics
Iain Morley: Shared feelings of appreciation of music
Paul Pettitt: Shared feelings towards death
Penny Spikins: Shared feelings towards alleviating suffering
About the speakers
Greg Currie is a Professor of Philosophy at the University of York. Greg's research focuses mostly on the arts and cognition. At the moment he is thinking about literature and the mind, the way the mind is represented in literature, and how well or badly these representations comport with the picture given us by experimental psychology. He also writes about film, empathy and the emotions, irony, and about the evolution of aesthetic sensibilities. He is currently writing a book on the cognitive value of literature (under contract with Oxford University Press).
Dr Iain Morley is the Academic Coordinator of the School of Anthropology & Museum Ethnography at Oxford University. Iain is a specialist in Palaeolithic archaeology and the evolution of human cognition. His research and publications have focused particularly on the evolutionary origins and Palaeolithic archaeology of musical, ritual and religious behaviours. He has also excavated at prehistoric and classical archaeology sites in Britain, Croatia, Czechia, Libya, Italy and Greece. In his book The Prehistory of Music: Human Evolution, Archaeology and the Origins of Musicality (2013) he argues that musical behaviours have their origins in a system of vocal and bodily emotional communication possessed by earlier human ancestors, and that much of the value of musical behaviours comes from their ability to engender empathy and create shared emotional experiences.
Paul Pettitt is a Professor with Durham University's Department of Archaeology. Paul specialises in the European Middle and Upper Palaeolithic, with research interests involving the behaviour of Neanderthals and early Homo sapiens, including the origins and early development of art and treatment of the dead. He has undertaken fieldwork in Britain and in 2003 co-discovered Britain's only examples of Palaeolithic cave art at Creswell Crags in the Midlands. In his book The Palaeolithic Origins of Human Burial (2011) he proposed a long-term model for the evolution of human treatment of the dead, and is now developing ways in which to further our understanding of early human mortuary activity and ritual in general.
Dr Penny Spikins is a Senior Lecturer in the Department of Archaeology at the University of York. She is particularly interested in cognitive and social evolution, having published papers on the evolution of compassion, dynamics of egalitarianism, the origins of autism, the evolution of self-control and display in artefacts and Neanderthal childhood. Her latest book How Compassion Made Us Human argues that a selection for pro-social emotional motivations has been the driving force behind human evolution, and particularly considers how sensitivity and self-control can be displayed through material things.
Tickets