Maths on the Go

Rob Eastaway/span>
Event details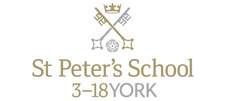 When life is busy, it isn't always possible to sit down with your child and help them get to grips with important maths skills like multiplication, fractions and general problem solving. In this highly engaging talk - in which children will get a chance to volunteer - author Rob Eastaway offers a range of simple tips and games that you can try anywhere, any time. Find out how to make the most of time spent in the car, at the shops, at the breakfast table and elsewhere.
This event is suitable for parents, grandparents and children over eight.
About the speaker
Rob Eastaway has written several bestselling books that connect maths with everyday life, including Why do Buses Come in Threes?, Maths for Mums and Dads for parents with primary schoolchildren, and More Maths for Mums and Dads for parents with teenage children. He appears regularly on the radio and has given talks about maths across the UK to audiences of all ages, at locations ranging from the Royal Exchange Theatre to Pentonville Prison. Married with three children, he lives in south London.
Book sales
The book will be available to buy at this event.