Mint Yard Lecture: Time's Anvil

Richard Morris /span>
Event details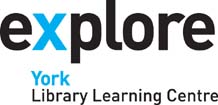 Join Professor Richard Morris, author of the highly-acclaimed book Time's Anvil, as he casts fresh light on three quarters of a million years of history in the place we now think of as England. Long-listed for the Samuel Johnson Prize in 2013, Time's Anvil explores archaeology's influence on what such stories say, how they are told, who tells them and how we listen.
About the speaker
Richard Morris is a Professor at the University of Huddersfield. He read English at Oxford, studied music at York, and then turned to archaeology. In 1971 he became a member of the team excavating under York Minster, moving from there to become the Churches Officer of the Council for British Archaeology (CBA). In 1988 he joined the Department of Archaeology at the University of York. In 1991 he returned to the CBA as its director, there helping to launch the popular magazine British Archaeology. From 2003 to 2010 he directed the Institute for Medieval Studies at the University of Leeds, joining Huddersfield in 2010.
He is a trustee of the York Archaeological Trust, the Landscape Research Centre, the National Heritage Memorial Fund, a member of the North East committee of the Heritage Lottery Fund and Chair of The Blackden Trust.
Richard is the author of Time's Anvil, which was longlisted for the Samuel Johnson Prize for Non-Fiction 2013. His latest book, Time's Anvil: England, Archaeology and the Imagination, is due to be published in November this year by Weidenfeld and Nicolson.