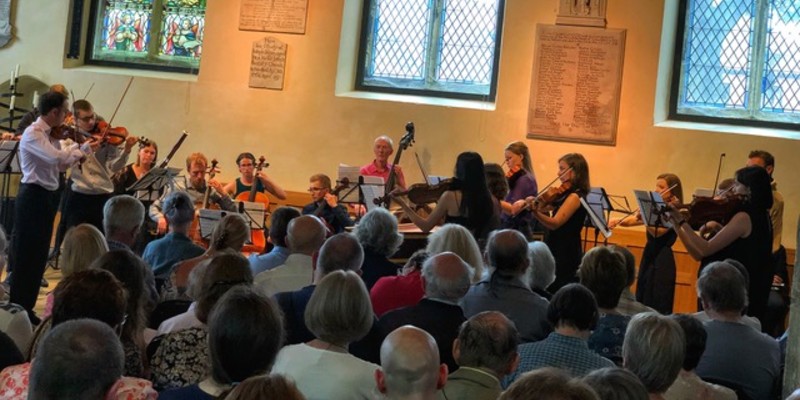 University Baroque Ensemble
Performance
This event has now finished.
Date and time:

Thursday 11 June 2020, 2pm to 2.30pm

Location:

Online event

Audience:

Open to alumni, staff, students, the public

Admission:

Free admission, booking not required
Event details
Purcell Rondeau from Abdelazer
Members of the University Baroque Ensemble have been meeting online each week to rehearse with the group's directors, Lucy Russell (violin), Rachel Grey (cello), Jenni Cohen (flute) and Peter Seymour (harpsichord).
They are working towards an online concert which will be part of the York Early Music Festival in July; this dance by Purcell is taken from that programme. The Rondeau became popular in the 20th century as the theme for Britten's The Young Person's Guide to the Orchestra.
Access the event here.
University Baroque Ensemble
The University Baroque Ensemble, based in the University of York's Department of Music, appears in various guises from chamber to orchestral according to the repertoire to be performed. Smaller groups often play on early instruments; the larger ensemble is more often on modern instruments but exploring historically-informed performance style.
Partners