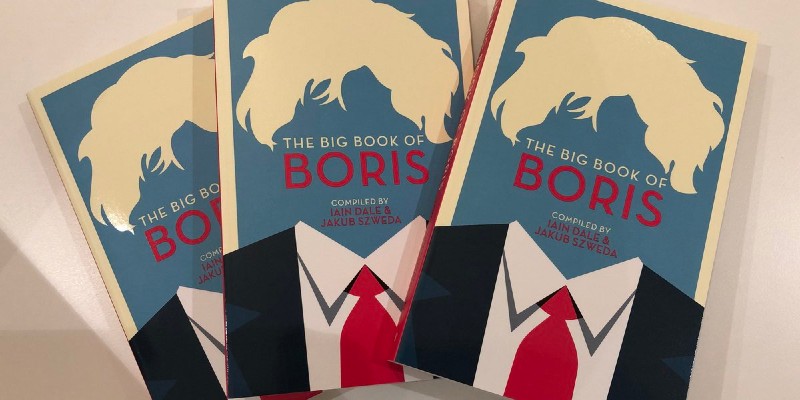 The Big Book of Boris Iain Dale
Talk
This event has now finished.
Date and time:

Friday 5 June 2020, 6pm to 7pm

Location:

Online event

Audience:

Open to alumni, staff, students, the public

Admission:

Free admission, booking required
Event details
Missed this event? Watch the talk on Youtube.
'My chances of being Prime Minister are about as good as the chances of finding Elvis on Mars, or my being reincarnated as an olive.' – Alexander Boris de Pfeffel Johnson, Prime Minister
There are few politicians who could genuinely be described as a phenomenon. Boris Johnson is undoubtedly one.
Broadcaster Iain Dale explores how, with a shake of that foppish blond mop, a glimmer of his madcap smile and the voice of a demented public school boy, Boris provides comedy gold every time he opens his erudite mouth.
The allure of this blundering rapscallion to many on the Tory benches and to the membership of the Conservative Party at large is all too obvious. He says what few others will say in public and, indeed, he will do so on the record – appearing to care little what people think of him or his views.
Join Iain for a talk that is big on fun, comedy, life and spirit, based on his book, The Big Book of Boris.
About the speaker
Iain Dale is an award-winner broadcaster and presenter of the Evening Show on LBC Radio. He is the author/editor of more than 30 books, including The Big Book of Boris, which he co-wrote with radio presenter Jakub Szweda. Iain is the host of the For the Many podcast and the Iain Dale Book Club podcast. He was named Radio Presenter of the Year for 2013 and 2016 at the Arqiva Awards, and was shortlisted for Speech programme of the year at the 2013 Sony Radio Awards. He is the former Managing Director of Biteback Publishing.
Book sales
You can buy copies of many of our speakers' books from Fox Lane Books, a local independent bookseller and Festival partner. In some cases, author signed bookplates are available too.
Partners