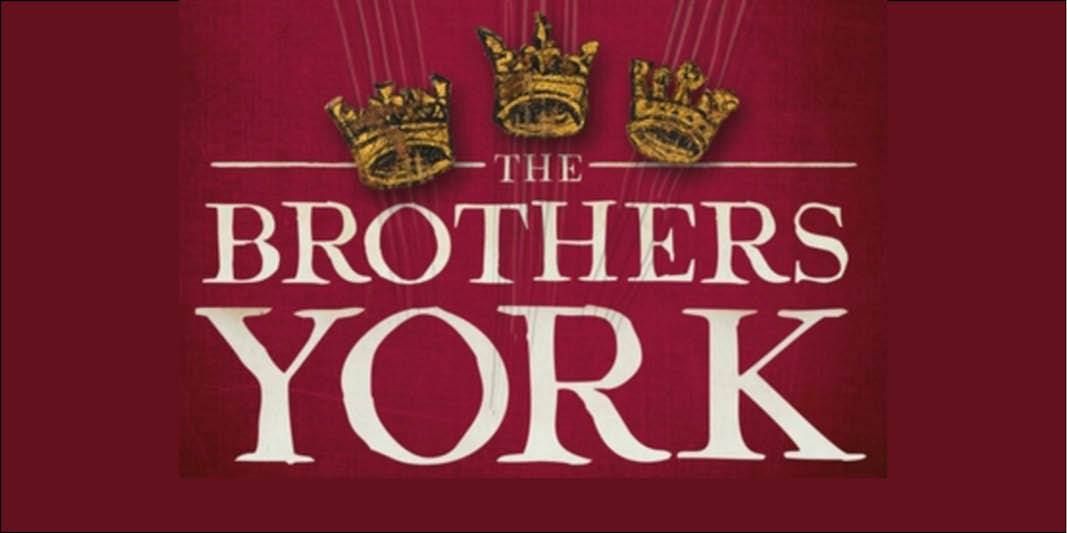 The Brothers York: An English Tragedy Thomas Penn
Talk
This event has now finished.
Date and time:

Sunday 7 June 2020, 11am to 12pm

Location:

Online event

Audience:

Open to alumni, staff, students, the public

Admission:

Free admission, booking required
Event details
Missed this event? Watch the talk on Youtube.
It is 1461 and England was crippled by civil war. One freezing morning, a teenage boy won a battle in the Welsh marches and claimed the crown. He was Edward IV, first king of the usurping house of York...
Thomas Penn, author of The Brothers York, takes you inside a conflict that fractured the nation for more than three decades – the Wars of the Roses. During this time, the house of York came to dominate England. At its heart were three charismatic brothers - Edward, George and Richard - who became the figureheads of a spectacular ruling dynasty. Together, they looked invincible.
Thomas will reveal how, with Edward's ascendancy, the brothers began to turn on one another, unleashing a catastrophic chain of rebellion, vendetta, fratricide, usurpation and regicide. The brutal end came at Bosworth Field in 1485, with the death of the youngest, then Richard III, at the hands of a new usurper, Henry Tudor.
Discover how a dynasty that could have been as magnificent as the Tudors destroyed itself in the space of one generation.
About the speaker
Thomas Penn's The Brothers York was selected as a book of the year 2019 by the Guardian, Daily Mail, Sunday Times, Telegraph and BBC History Magazine. His bestselling Winter King was a Book of the Year in the Telegraph, Guardian, Sunday Times and BBC History, and was awarded the H. W. Fisher Best First Biography Prize. He has a PhD in late 15th and early 16th century history from Clare College, Cambridge, and writes for, among others, the Guardian and the London Review of Books.
Book sales
You can buy copies of many of our speakers' books from Fox Lane Books, a local independent bookseller and Festival partner. In some cases, author signed bookplates are available too.