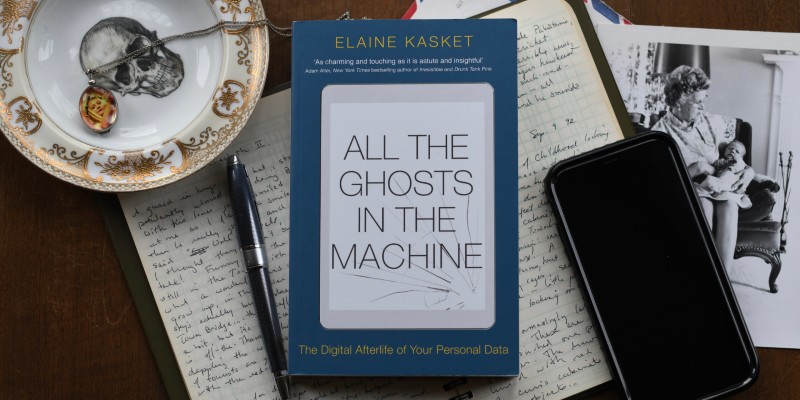 All the Ghosts in the Machine Elaine Kasket
Talk
This event has now finished.
Date and time:

Wednesday 3 June 2020, 7.30pm to 8.30pm

Location:

Online event

Audience:

Open to alumni, staff, students, the public

Admission:

Free admission, booking required
Event details
Missed this event? Watch the conversation on Youtube.
Will Facebook be your funeral director?
If the concept of remaining socially active after you're no longer breathing sounds crazy, you might want to get used to the idea, and social media are just the tip of the iceberg. Digital afterlives are a natural consequence of the information age, a reality that barely anyone has prepared for.

Psychologist Elaine Kasket, author of All the Ghosts in the Machine, sounds a clarion call to everyone who's never thought about death in the digital age. When someone's hyperconnected, hyperpersonal digital footprint is transformed into their lasting legacy, she asks, who is helped, who is hurt, and who's in charge? And why is now such a critical moment to take our heads out of the sand?
About the speaker
Elaine Kasket is a writer, speaker, and psychologist who investigates the contemporary challenges to our privacy across the life span, from cradle to grave. Speaking about life, death, privacy rights and the power of big tech, Elaine is a frequent contributor to print, broadcast and online media. In whatever time she has spare, she tells tales on stage for The Moth and Mortified.
Book sales
You can buy copies of many of our speakers' books from Fox Lane Books, a local independent bookseller and Festival partner. In some cases, author signed bookplates are available too.
Partners