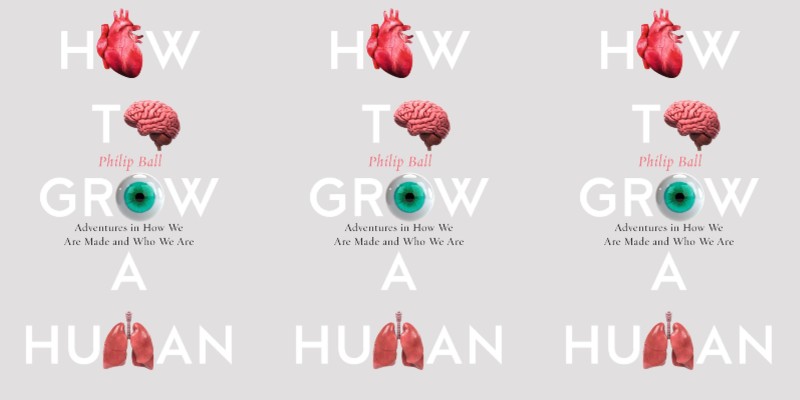 How to Grow a Human Philip Ball
Talk
This event has now finished.
Date and time:

Monday 8 June 2020, 6pm to 7pm

Location:

Online event

Audience:

Open to alumni, staff, students, the public

Admission:

Free admission, booking required
Event details
Missed this event? Watch the talk on Youtube.
What does it mean to be human and to have a 'self' in the face of new scientific developments in genetic editing, cloning and the growth of tissues and organs outside the body?
Seeing his own skin cells used to grow clumps of new neurons that organise themselves into 'mini-brains' led science writer Philip Ball to question the concepts of identity and biological individuality. Delving into cell biology. embryology, and humanity's deep evolutionary past when complex creatures like us emerged from single-celled life, he offers a new perspective on how humans think about ourselves.
In an age when we are increasingly encouraged to regard the 'self' as an abstract sequence of genetic information, or as a pattern of neural activity that might be 'downloaded' to a computer, he returns us to the body – to flesh and blood – and anchors a conception of personhood in this unique and ephemeral mortal coil. Philip, author of How to Build a Human brings us back to ourselves – but in doing so, challenges old preconceptions and values about life and humanity. Prepare to rethink how we exist in the world.
Following this event, join Philip at 7pm on Twitter for live Q&As: @philipcball
About the speaker
Dr Philip Ball is a freelance science writer. He worked previously at Nature for over 20 years, first as an editor for physical sciences (for which his brief extended from biochemistry to quantum physics and materials science) and then as a Consultant Editor.
He is the author of many popular books on science and continues to write regularly for Nature. He has contributed to publications ranging from New Scientist to the New York Times, the Guardian, the Financial Times and New Statesman. He is a Fellow of the Royal Society of Chemistry, and has a BA in Chemistry from the University of Oxford and a PhD in Physics from the University of Bristol.
Book sales
You can buy copies of many of our speakers' books from Fox Lane Books, a local independent bookseller and Festival partner. In some cases, author signed bookplates are available too.
Partners