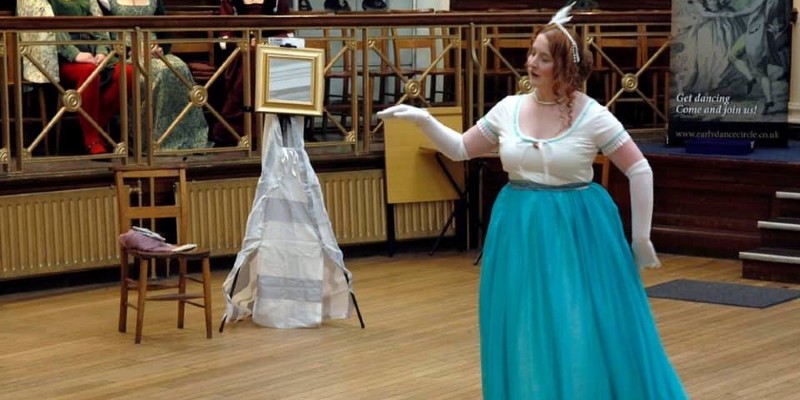 The History of Dance Lottie Adcock
Talk
This event has now finished.
Date and time:

Wednesday 10 June 2020, 7pm to 8pm

Location:

Online event

Audience:

Open to alumni, staff, students, the public

Admission:

Free admission, booking required
Event details
Missed this event? Watch the talk on Youtube.
Join Lottie Adcock of Dance the Past as she attempts a whistle-stop tour of the history of dance, cramming over 10,000 years of footwork, choreography and social etiquette into just 40 minutes. Perfect for anyone who's ever wondered how the medieval peasantry let off steam; which moves Mr Darcy was busting out on the dance floor; or what on earth a Black Bottom Shuffle is…
Experience the history of dance spanning the periods from the 10th century to present day at this fun and informative talk.
About the speaker
Lottie Adcock has been performing in Historic Dance groups for over ten years. She formed the group Eboracum Early Dance and runs the YouTube channel, Dance the Past. Specialising in periods from the 10th to 20th Century, Lottie covers dances from Medieval, Tudor, Renaissance, Baroque, Regency (Jane Austen), Victorian and the 1940s, and covers dances from both Court and Country. She provides teaching, public workshops, private events, private tutoring and bespoke workshops. For more information visit the Dance the Past website. Twitter: @DancetheP; Facebook: @dancethepast
Partners