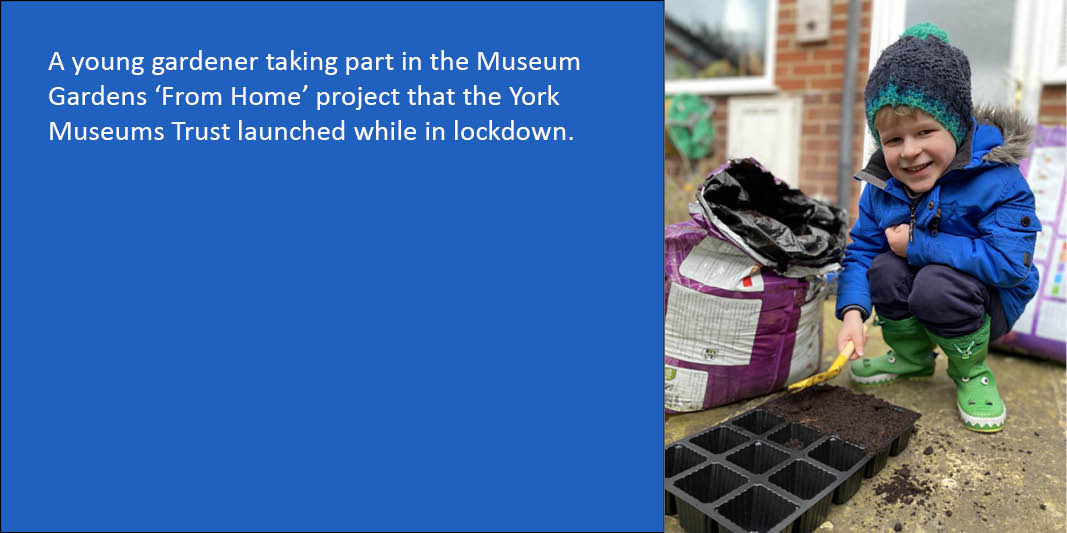 Museums and Galleries: Locked down, but not locked out Brendan Cormier, Reyahn King, Frances Morris, Michael White and Jonathan Derbyshire (Chair)
Panel discussion
This event has now finished.
Date and time:

Thursday 4 June 2020, 6pm to 7pm

Location:

Online event

Audience:

Open to alumni, staff, students, the public

Admission:

Free admission, booking required
Event details
Missed this event? Watch the conversation on Youtube.
According to the UK government's current roadmap for easing the coronavirus lockdown, museums and galleries are likely to remain closed until at least July.
So how are the cultural and creative sectors meeting the challenge of engaging with existing and new audiences while their doors remain closed? What part can museums and galleries play in building community resilience and recovery? And looking ahead, will a new model of strategic engagement be needed?
Join Brendan Cormier, Senior Design Curator at the V&A; Reyahn King, Chief Executive of York Museums Trust; Frances Morris, Director of Tate Modern; and Michael White, Head of the University of York's Department of History of Art, as they discuss how museums and galleries are responding to the Covid-19 crisis.
Find out about some of the creative ways the arts world is engaging with audiences, and what the future might hold.
The panel is chaired by Jonathan Derbyshire of the Financial Times.
Image credit: York Museums Trust
About the speakers
Brendan Cormier is a Senior Design Curator at the Victoria and Albert Museum. He is primarily an investigator and communicator about design, working with different mediums, from exhibitions to publications, to events and speculative projects. With urbanism as his foundation, he tries to unravel the significance of design at all scales, and what it means for daily life. Recent completed projects include: V&A Gallery at Design Society in Shenzhen, China; 'A World of Fragile Parts' for the 2016 Applied Arts Pavilion at the Venice Biennale of Architecture.; and 'Unidentified Acts of Design' for the 2015 Shenzhen Urbanism/Architecture Biennale. He is currently leading a project called 'Pandemic Objects' which involves a series of blog posts focused on the new significance that design objects have taken on during the pandemic, and a new strand of collecting.
Jonathan Derbyshire is Acting Deputy World News Editor at the Financial Times and was previously the newspaper's Executive Comment Editor. Prior to joining the FT, he was Managing Editor of Prospect, Britain's leading monthly magazine of politics and ideas, and Culture Editor of the New Statesman.
Reyahn King is Chief Executive of York Museums Trust, which looks after York Castle Museum, the Yorkshire Museum and Gardens, York St Mary's and York Art Gallery. She is the former Head of Heritage Lottery Fund West Midlands, and has also worked as the Director of Art Galleries at National Museums Liverpool, and Head of Exhibitions and Interpretation at Birmingham Museums and Art Gallery. Reyahn has led York Cultural Leaders Group in the development of a Culture Strategy for the city to be launched later in the year and is a Trustee of Crafts Council and of Culture Perth and Kinross.
Frances Morris has been Director of Tate Modern since 2016. Curator, writer and broadcaster, Frances joined Tate in 1987 becoming Head of Displays at Tate Modern in 2000 and Director of Collections, International Art from 2006. Alongside many exhibition projects and publications, including acclaimed retrospectives of Louise Bourgeois, Yayoi Kusama and Agnes Martin, Frances has led the transformation of Tate's International Collection, strategically broadening and diversifying its international reach, developing the collecting of live art and performance and pioneering new forms of museum display.
Michael White is Head of the University of York's Department of History of Art and Professor in History of Art working chiefly on the interwar avant-gardes. He wrote his doctoral thesis on Theo van Doesburg and has a special interest in De Stijl and modernism in the Netherlands. He was consultant curator of the 2010 Tate Modern exhibition Van Doesburg and the International Avant-Garde: Constructing a New World, advised the Gemeentemuseum Den Haag on the display of its permanent Mondrian and De Stijl collections, and was the external curator of the exhibition Mondrian and his Studios at Tate Liverpool in 2014. His books include Generation Dada: The Berlin Avant-Garde and the First World War (Yale University Press, 2013).
Partners