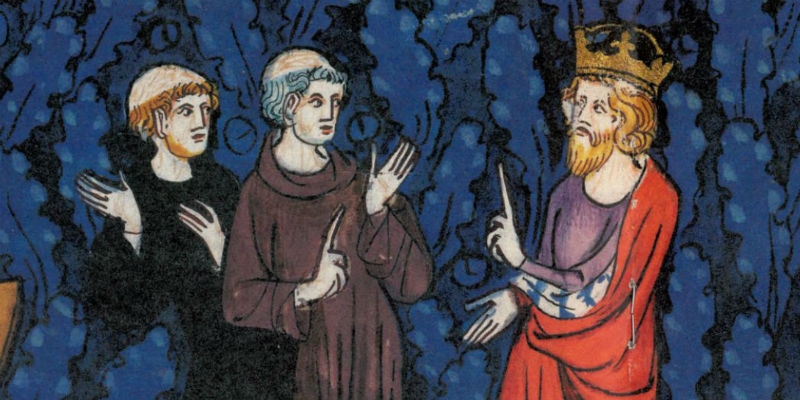 Puzzles in the (Virtual) Pub Scott Carson and Oliver Matheau-Raven
Quiz
This event has now finished.
Date and time:

Thursday 4 June 2020, 8pm to 9pm

Location:

Online event

Audience:

Open to alumni, staff, students, the public

Admission:

Free admission, booking required (Sold out)
Event details
Just before the year 800, Alcuin of York sent Charlemagne a collection of arithmetical puzzles which he said were to be solved for fun. The puzzles he referred to are assumed to correspond to a collection of 'Puzzles to Sharpen the Wits' which survive in over a dozen medieval manuscripts.
The actual puzzles themselves are far older, however, and can be traced back to sources from Ancient Greece and Rome and beyond. The material would now be characterised as recreational mathematics and includes problems that are still found in modern books of brain teasers.
Join mathematicians Oliver Matheau-Raven and Scott Carson of the University of York as they introduce the puzzles at an informal session in the ancient and medieval arithmetical gymnasium.
This event allows you to interact using your webcam and microphone. Under-18s must have an adult present throughout. Please remember to warn other members of your household that you are broadcasting and check that you are happy for your background to be visible. We recommend that you use first names only, and that you don't include anything that identifies your home address. Remember that you can switch off your camera and/or microphone at any time.
About the speakers
Scott Carson and Oliver Matheau-Raven are PhD students in mathematics at the University of York.
Partners