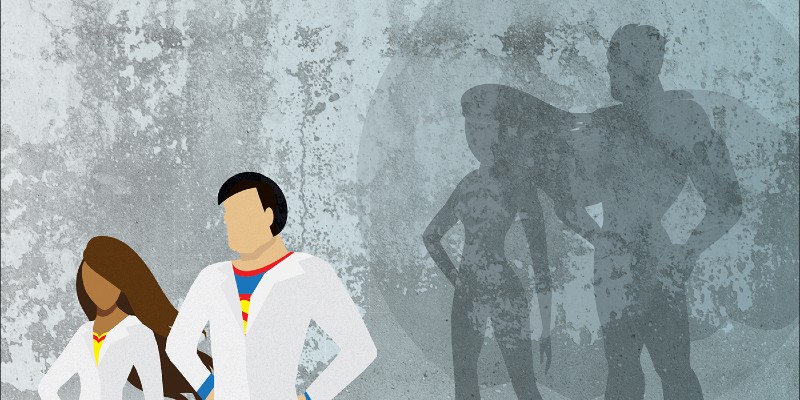 The Secret Science of Superheroes Mark Lorch
Talk
This event has now finished.
Date and time:

Tuesday 9 June 2020, 1pm to 2pm

Location:

Online event

Audience:

Open to alumni, staff, students, the public

Admission:

Free admission, booking required
Event details
Missed this event? Watch the talk on Youtube.
Ever wondered what a superhero eats for breakfast? Do they need a special diet to feed their superpowers? The odd metabolisms of superheroes must mean they have strange dietary needs, from the high calorie diets to fuel flaming bodies and super speeds, to not so obvious requirements for vitamins and minerals.
Science Communicator Mark Lorch, editor of The Secret Science of Superheroes, looks at the underpinning chemistry, physics and biology needed for their superpowers. Join Mark and find out about synthesising elements on demand, genetic evolution and what superhero suits could be made of. Through an exploration of these and other topics, Mark will introduce a wide range of scientific concepts, from protein chemistry to particle physics, in a fun and easily accessible way.
About the speaker
Mark Lorch is a chemist, writer and science communicator, and the co-editor of The Secret Science of Superheroes with Andy Miah. He is also Professor of Public Engagement and Science Communication, and Interim Head of Department for Chemistry, Biochemistry and Chemical Engineering, at the University of Hull. Having started his research career working on protein folding, he has since delved into many other aspects of biological chemistry ranging from how organisms' signalling molecules will be affected by ocean acidification to monitoring micro-pollutants in waterways.
Alongside his research, Mark is passionate about communicating science to as wide an audience as possible. He founded and directs the Hull Science Festival and leads on widening participation projects in the region. He still finds time to contribute to various media outlets, his prose regularly appears in the mainstream press, and he pops up regularly on broadcast media. He has also provided science consultancy services to film and game production companies.
Book sales
You can buy copies of many of our speakers' books from Fox Lane Books, a local independent bookseller and Festival partner. In some cases, author signed bookplates are available too.
Partners