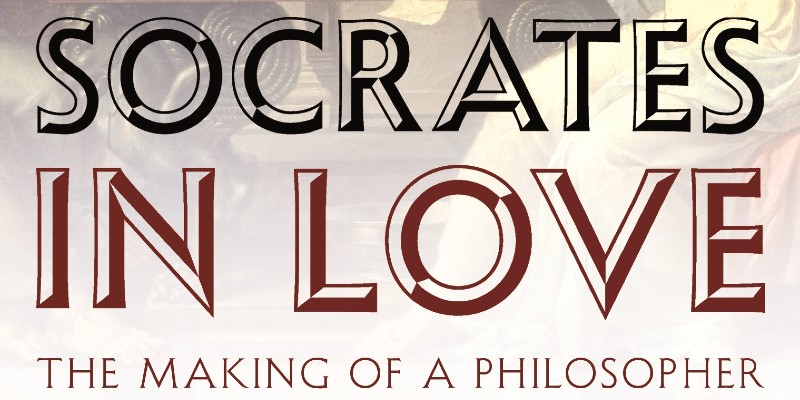 Socrates in Love: The making of a philosopher Armand D'Angour
Talk
This event has now finished.
Date and time:

Thursday 4 June 2020, 1pm to 2pm

Location:

Online event

Audience:

Open to alumni, staff, students, the public

Admission:

Free admission, booking required
Event details
Missed this event? Watch the talk on Youtube.
Join author Armand D'Angour for an innovative and insightful exploration of the passionate early life of Socrates and the influences that led him to become the first and greatest of philosophers.

Socrates' questioning gave birth to the ideas of Western thought and his execution marked the end of the Athenian Golden Age. Yet despite his pre-eminence among the great thinkers of history, little of his life story is known. What we know tends to begin in his middle age and end with his trial and death. Our conception of Socrates has relied upon Plato and Xenophon – men who met him when he was in his fifties and a well-known figure in war-torn Athens.
Armand, author of Socrates in Love: The Making of a Philosopher, will delve into the mystery at the heart of Socrates' story: what turned the young Socrates into a philosopher? What drove him to pursue with such persistence, at the cost of social acceptance and ultimately of his life, a whole new way of thinking about the meaning of existence?
About the speaker
Armand D'Angour is an Associate Professor of Classics at Oxford and Fellow and Tutor at Jesus College, Oxford. Author of numerous articles and books including The Greeks and The New (listed as Spectator Book of the Year 2011, and shortlisted for the Runciman Award 2012), he has written widely on Greek and Latin poetry, music, and literature. He was commissioned to compose Pindaric odes in ancient Greek for the Olympic Games in Athens in 2004 and London in 2012; the latter was declaimed at the Olympics Opening Gala 2012 by PM Boris Johnson, then Mayor of London. Trained as a pianist and cellist as well as a classicist, he has recently contributed to the rediscovery of the sounds of ancient Greek music. Socrates in Love is available now in paperback. @ArmandDAngour
Book sales
You can buy copies of many of our speakers' books from Fox Lane Books, a local independent bookseller and Festival partner. In some cases, author signed bookplates are available too.
Partners