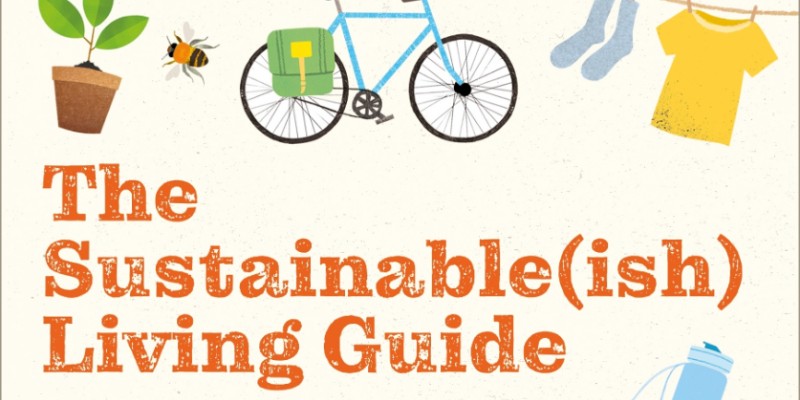 The Sustainable(ish) Living Guide Jen Gale
Talk
This event has now finished.
Date and time:

Sunday 14 June 2020, 11am to 12pm

Location:

Online event

Audience:

Open to alumni, staff, students, the public

Admission:

Free admission, booking required
Event details
Missed this event? Watch the talk on Youtube.
Do you want to save the planet? Are you looking for easy, do-able, down to earth ideas and suggestions?
Join Jen Gale, author of The Sustainable(ish) Living Guide, for some practical ideas on every aspect of our lives from the things we buy and the food we eat, to how we travel, work and celebrate.
Find out how to change your impact without radically changing your life and figure out the small steps you can make that will add up to make a big difference.
Come along and discover how to fit 'sustainable living' into your life in a way that works for you.
About the speaker
Jen Gale is a mum and ex-vet who once dragged the family along with a year buying nothing new, blogged about it and found her voice and her 'thing'. The author of The Sustainable(ish) Living Guide, she now blogs, writes, podcasts, speaks and lives about all things sustainable(ish). She believes we are not all helpless and that our actions are not insignificant - it all starts with that first step and continues one step at a time.
Find her on: Facebook: facebook.com/mymakedoandmendlife/
Twitter: @sustainableish
Instagram: @sustainableish
Book sales
You can buy copies of many of our speakers' books from Fox Lane Books, a local independent bookseller and Festival partner. In some cases, author signed bookplates are available too.
Partners