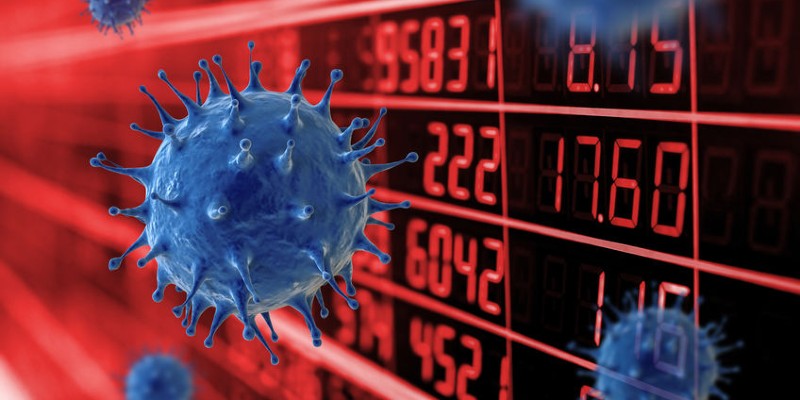 The Economics of Walking About in a Covid World David Blanchflower and Martin Sandbu
Talk
This event has now finished.
Date and time:

Friday 12 June 2020, 1pm to 2pm

Location:

Online event

Audience:

Open to alumni, staff, students, the public

Admission:

Free admission, booking required
Event details
Missed this event? Watch the conversation on Youtube.
Lockdown and social distancing have had a catastrophic effect on economies across the globe and it's clear a major recession - far worse than the financial crisis of 2008 - lies ahead.
What are the economic impacts of the pandemic and the potential for recovery? Could we see a new approach to handling recession and unemployment ushered in? Are there any grounds for optimism that might suggest governments and policy-makers could adopt new strategies to achieve economic inclusivity?
Distinguished economist David Blanchflower of Dartmouth College, USA, and Martin Sandbu, European Economics Commentator at The Financial Times, discuss the economics of a Covid world.
David is a former member of the Bank of England's Monetary Policy Committee and a staunch critic of austerity. Together with David Bell of the University of Stirling, he recently produced a report looking at the labour market performance in the USA and UK prior to the Covid-19 crash, then tracking changes from the beginning of March using methodology called the 'Economics of Walking About'. Their predictions are of an 'horrendous' unemployment rate in the UK. But how bad will it get and what measures can be taken to mitigate the looming crisis?
In his latest book, The Economics of Belonging: A Radical Plan to Win Back the Left Behind and Achieve Prosperity for All, Martin suggests a radical new approach to economic policy that addresses the symptoms and causes of inequality in Western Society today. He proposes dramatic reforms, and discusses how a more active macroeconomic policy, education for all, universal basic income, and better taxation of capital could work together for society's benefit. Could a new approach emerge from this pandemic world?
Join in the conversation through our interactive Q&A.
About the speakers
David G. Blanchflower is the Bruce V. Rauner Professor of Economics at Dartmouth College,USA, and a research associate at the National Bureau of Economic Research. He is the author of Not Working: Where Have All the Good Jobs Gone and co-author of The Wage Curve. He was awarded Princeton University's Richard A. Lester Prize for 'the most outstanding book in Industrial Relations and Labor Economics published in 1994', and was awarded Business Person of the Year by the Daily Telegraph in 2008. He was made a Commander of the British Empire (CBE) in the Queen's Birthday Honours List in June 2009, for services to the Monetary Policy Committee and economics. Twitter @D_Blanchflower
Martin Sandbu is European Economics Commentator at The Financial Times and Journalist Fellow, Friends Provident Foundation. He has been writing about economics for the FT since 2009, when he joined the paper as Economics Leader Writer. He now writes the FT's Free Lunch. Previously, he worked in academia and policy consulting. He has taught and carried out research at Harvard, Columbia and the Wharton School, and has advised governments and NGOs on natural resources and economic development. He is the author of two books, one on business ethics and one on the eurozone, and has degrees from Oxford and Harvard.
Book sales
You can buy copies of many of our speakers' books from Fox Lane Books, a local independent bookseller and Festival partner. In some cases, author signed bookplates are available too.
Partners