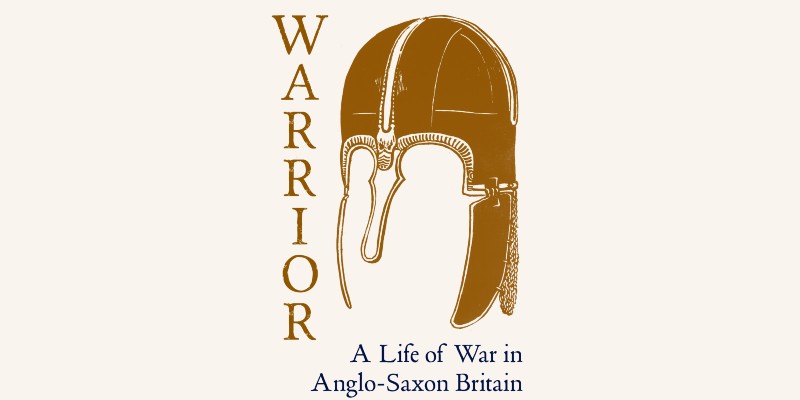 Warrior: A life of war in Anglo-Saxon Britain Edoardo Albert and Paul Gething
Talk
This event has now finished.
Date and time:

Sunday 7 June 2020, 1pm to 2pm

Location:

Online event

Audience:

Open to alumni, staff, students, the public

Admission:

Free admission, booking required
Event details
Missed this event? Watch the talk on Youtube.
1,400 years, 206 bones, one extraordinary story…
Join writer Edoardo Albert and archaeologist Paul Gething for the never-before-told story of a nameless Anglo-Saxon warrior and the bloody life he led.
Discover the story of a forgotten man, whose bones were found in an Anglo-Saxon graveyard at Bamburgh Castle in Northumberland. Based on their book Warrior, Edoardo and Paul will explore a violent time when Britain was defining itself in waves of religious fervour, scattered tribal expansion and terrible bloodshed.
Hear the story of the fighting class, men apart, defined in life and death by their experiences on the killing field.
About the speakers
Edoardo Albert writes about Britain in the early medieval period (between the Romans leaving and the Normans arriving), the 40th millennium in the Warhammer universe, and lots of other things besides. Together with Paul Gething, he is also the author of Northumbria: The Lost Kingdom.
Paul Gething is the lead archaeologist at the renowned Bamburgh Castle dig. He began excavating in 1987 in Coventry. Since then he has worked in the Middle East, North Africa, France, Spain and the length and breadth of the UK. Paul has excavated and surveyed on sites ranging from Palaeolithic, through to modern industrial sites and pretty much everything in between. He was a founder member of the Bamburgh Research Project in 1997 when it began is first fieldwork season. He studied Archaeological Science at the University of Sheffield and post graduate Law at the University of Northumbria.
Book sales
You can buy copies of many of our speakers' books from Fox Lane Books, a local independent bookseller and Festival partner. In some cases, author signed bookplates are available too.