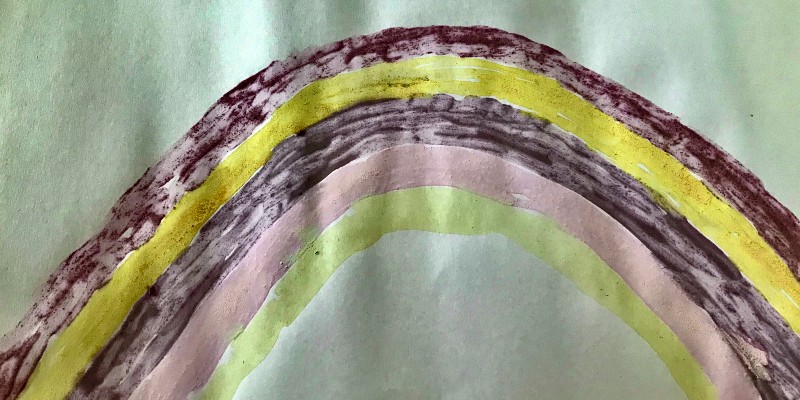 Paint a Rainbow with Homemade Paints
Discover how to make watercolour paints using natural materials from your kitchen and garden with Alice North of the Biorenewables Development Centre.
Learn how scientists are using these materials to produce high value chemicals as part of the bioeconomy.
What you will need:
A pestle and mortar (or a bowl and spoon)
A sieve
A jug of water
Flour or cornflour
A selection of coloured flowers, leaves, berries or spices (e.g. dandelions, green leaves, grass, frozen or fresh blackberries/red currants, turmeric powder)
Paper
Paintbrush
Teaspoons for mixing
Health and Safety:
Care should be taken if picking plants/flowers as they may have thorns, may be poisonous, or may cause a rash. We recommend wearing gardening gloves. Children should be supervised.
Paints and their ingredients should not be eaten
Children should be supervised if boiling any ingredients in order to make the paint
You might also be interested in:
The Biorenewables Development Centre
THYME Project Schools resources
About the researcher
Alice North, Biovale Project Manager, promotes the bioeconomy through networking, entrepreneurship support, event organisation and outreach activities. This activity has been organised as part of the THYME Project, funded by the Connecting Capabilities Fund of Research England.