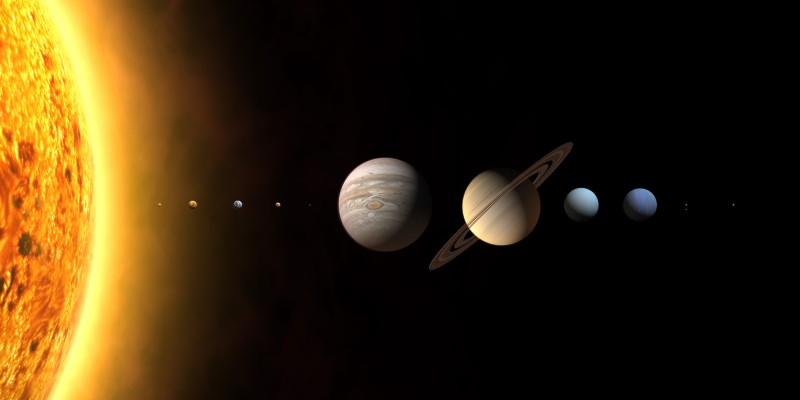 How Big is our Solar System?
Investigate the size of our Solar System with physicist Katherine Leech by making your own scale model - using toilet roll!
What you will need:
Toilet roll
Coloured pens
Health and safety
Non-toxic colouring pens should be used
You might also be interested in:
Image credit: Wikimedia Commons – Solar System: The International Astronomical Union/Martin Kornmesser
About the researcher
Katherine Leech is the Outreach Coordinator for the University of York's Department of Physics.