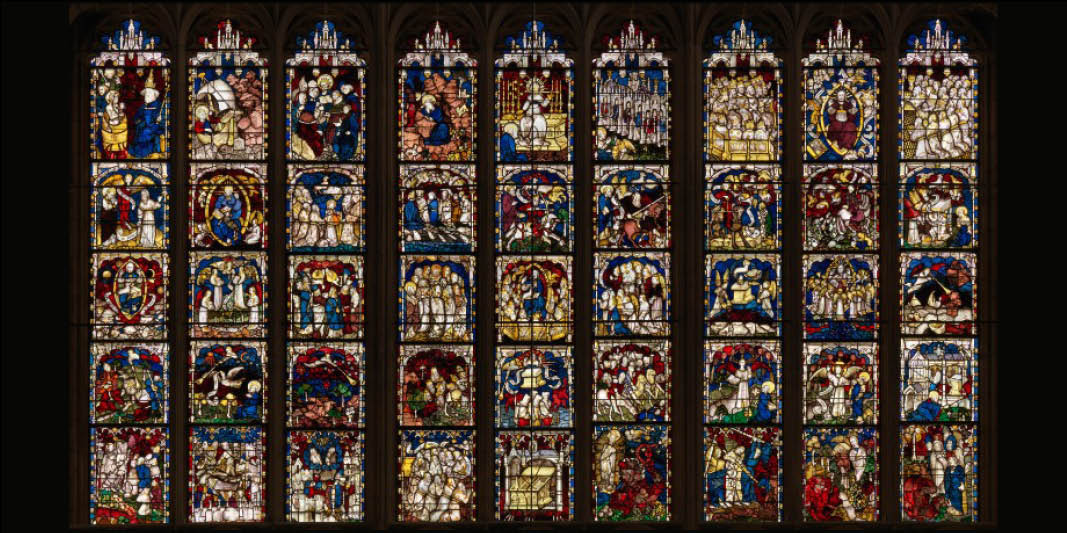 The Glory of Glass Online
Event Details
Just as the Covid-19 crisis drove us all out of York Minster and into the solitude of our own homes, the York Glaziers Trust's York Minster Stained Glass Navigator became available, ensuring we can view some of its most important glass online.
The Minster's remarkable collection of stained glass is cared for and preserved by a partnership of the Chapter of York, the York Glaziers Trust and the York Minster Fund. Understanding of the glass has been improved through work by art historians from the University of York.
Thanks to this partnership, you can now view the Great East Window and the St Cuthbert Window in detail through the Stained Glass Navigator. Each window can be entered and explored using a zoom and pan function that draws you deeper into the image. Individual panels can also be called up in high resolution, accompanied by captions providing additional information.
Take a journey of discovery and access the Stained Glass Navigator directly or via the York Glaziers Trust website.
Image credit: Nick Teed, York Glaziers Trust, reproduced courtesy of the Chapter of York.
Partners