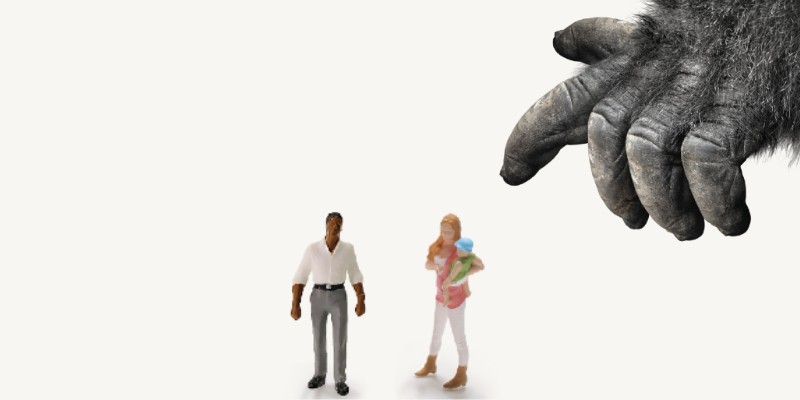 Different: What apes can teach us about gender Frans de Waal
Talk
This event has now finished.
Date and time:

Tuesday 14 June 2022, 6pm to 7pm

Location:

Online only

Admission:

Free admission, booking required
Event details
Drawing on decades of observing other primates, especially our closest living relatives, chimpanzees and bonobos, world renowned primatologist Frans de Waal explores what we know of biological sex differences and of the role of culture and socialisation, and argues that despite the linkage between gender and biological sex, biology does not automatically support the traditional gender roles in human societies.
From why the sexes evolved their differences to the misunderstanding that females lack dominance and leadership in primate groups; from maternal and paternal behaviour to sexual orientation, gender identity and the limitations of the gender binary, Frans de Waal analyses our shared evolutionary history with the apes, broadening the conversation about human gender dynamics.
With expert insight and engaging storytelling, Frans sets right gendered biases that have developed in the scientific community, promoting an inclusive model that embraces differences rather than negating them.
Join Frans, for a fresh and thought-provoking understanding of the behavioural norms and the many remarkable potentials of the human species.
This event will take place live on Zoom Webinar. You'll receive a link to join a couple of days before the event takes place and a reminder an hour before. During the event, you can ask questions via a Q&A function, but audience cameras and microphones will remain muted throughout.
Book sales
You can buy copies of many of our speakers' books from Fox Lane Books, a local independent bookseller and Festival partner. In some cases, author signed bookplates are available too.
About the speaker
Frans de Waal has been named one of Time magazine's 100 Most Influential People. The New York Times bestselling author of Are We Smart Enough to Know How Smart Animals Are? (Granta, 2016) and Our Inner Ape (Granta, 2005) among many other works, he is the C. H. Candler Professor in Emory University's Psychology Department and director of the Living Links Center at the Yerkes National Primate Research Center. He lives in Atlanta, Georgia.
Partners