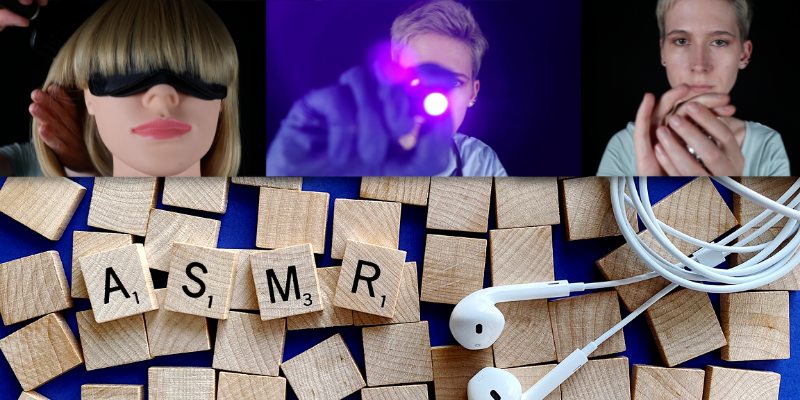 ASMR: Touching sound for youth wellbeing? Clau Nader
Talk
Date and time:

Saturday 11 June 2022, 2pm to 3.30pm

Location:

In-person only
Ron Cooke Hub, Campus East, University of York (Map)

Admission:

Free admission, booking required
Event details
Have you ever felt a nice, tingling sensation running from your head down your spine in response to touch, visuals or sound? You might have experienced ASMR!
ASMR has become popular through social media platforms, where content producers share videos including common ASMR triggers such as whispering, tapping and brushing.
ASMR stands for Autonomous Sensory Meridian Response and describes a pleasant, relaxing tingling sensation in the head, scalp, neck and spine in response to sensorial stimuli.
Scientists have started exploring potential causes and effects of this experience in people's wellbeing as users report finding ASMR-inducing media helpful to reduce anxiety, depression, insomnia and even chronic pain.
Join us to immerse yourself in a sonic journey to understand what ASMR is, to learn about common sound formats found in ASMR-inducing videos and to discover some fascinating findings from ongoing research studies.
About the speaker
Clau Nader is an audio engineer specialising in immersive sound design for film, TV, audio-visual media, advertising and sonic art installations. Their work has featured in numerous festivals in Europe, Asia, the USA and Latin America. Clau is currently conducting doctoral research at the Department of Theatre, Film, Television and Interactive Media of the University of York, where they also work as a Graduate Teaching Assistant in Sound Production and Postproduction. Clau's doctoral project explores physiological and psychological responses to different sound formats found in ASMR-inducing media as well as the feasibility of using this type of content as a formal therapeutic intervention to support young people's mental health. Clau collaborates with the ASMR Network and audio-related organisations such as Soundgirls.org, the Audio Engineering Society and the Yorkshire Sound Women Network, to improve equity, diversity, inclusion and accessibility in both the media industries and academia.
Connect with Clau online:
Partners