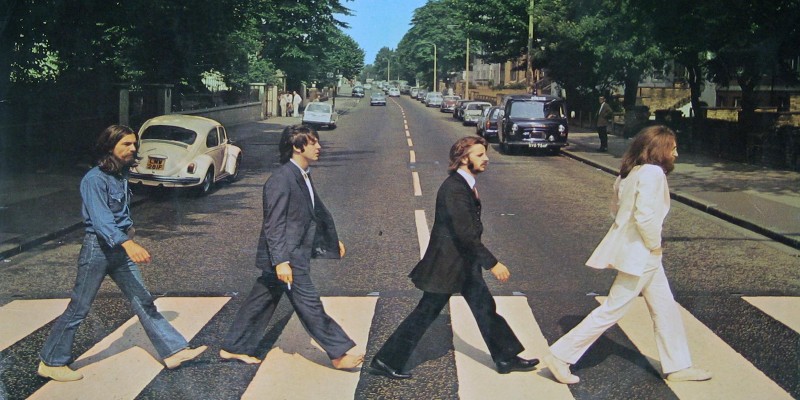 The Beatles Now Past 50: Abbey Road lyric secrets Colin Campbell
Talk
This event has now finished.
Date and time:

Saturday 18 June 2022, 6.15pm to 7.45pm

Location:

In-person only
Ron Cooke Hub, Campus East, University of York (Map)

Admission:

Free admission, booking required
Event details
Explore the genius of the Beatles as lyricists!
In the fifth and final talk of his popular Festival series The Beatles at 50, Colin Campbell of the University of York examines the lyrics to the songs on the Abbey Road album.
In addition to demonstrating the Beatles' skill in producing such extraordinarily musical lyrics, Colin will also take this opportunity - as this is the last talk in his series - to comment on the considerable and enduring legacy of this iconic band.
Image credit: © Creative Commons: Beatles Abbey Road UK 1st Pressing 12" Vinyl LP, vinylmeister
About the speaker
Colin Campbell is Professor Emeritus with the University of York's Department of Sociology. His research interests include cultural change, cultural sociology, sociological theory, sociology of consumption, sociology of religion, bohemianism and the 1960s counter-culture. Colin has written and lectured extensively on the Beatles and is the author of The Continuing Story of Eleanor Rigby: Analysing the Lyric of a Popular Beatles' Song as well as co-author of Things We Said Today: The Complete Lyrics and a Concordance to the Beatles' Songs, 1962-1970.
Partners