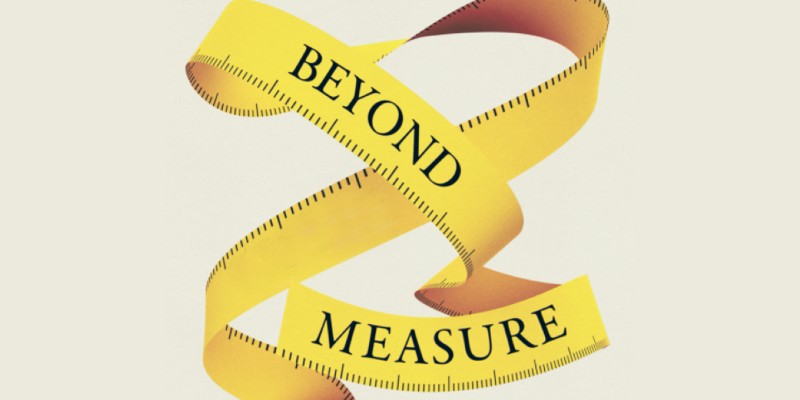 POSTPONED - Beyond Measure: The hidden history of measurement James Vincent
Talk
This event has now finished.
This event has been postponed.
Date and time:

Sunday 19 June 2022, 2pm to 3pm

Location:

In-person only
Ron Cooke Hub, Campus East, University of York (Map)

Admission:

Free admission, booking required
Event details
Due to unforeseen circumstances this event is postponed. Please accept our apologies for any disappointment.
We measure rainfall and radiation, the depths of space and the emptiness of atoms, calories and steps, happiness and fear. If we could not measure then we could not observe the world around us, we could not experiment, learn and co-operate.
But why did this urge to measure flourish? And when did measurement come to be everywhere?
Discover the incredible (hi)story of measurement, spanning hunter-gatherer societies to ancient Egyptians, the French Revolution to the relentless quantification of the twenty-first-century self.
This is a tale that tracks humanity's search for dependable truths in a chaotic universe, a tale that shows how measurement has not only made the world we live in, it has made us too.
Join journalist and writer James Vincent, author of Beyond Measure, for a revelatory and vibrant (hi)story of measurement that will make you look at the world around you anew.
Book sales
You can buy copies of many of our speakers' books from Fox Lane Books, a local independent bookseller and Festival partner. In some cases, author signed bookplates are available too.
About the speaker
James Vincent is a journalist and writer from London who has worked and written for numerous publications, including The Independent, the Financial Times, the London Review of Books, Wired and New Statesman. He is currently a senior reporter for The Verge. Beyond Measure: The Hidden History of Measurement is his first book.
In partnership with Merchant Taylors' Hall
Partners