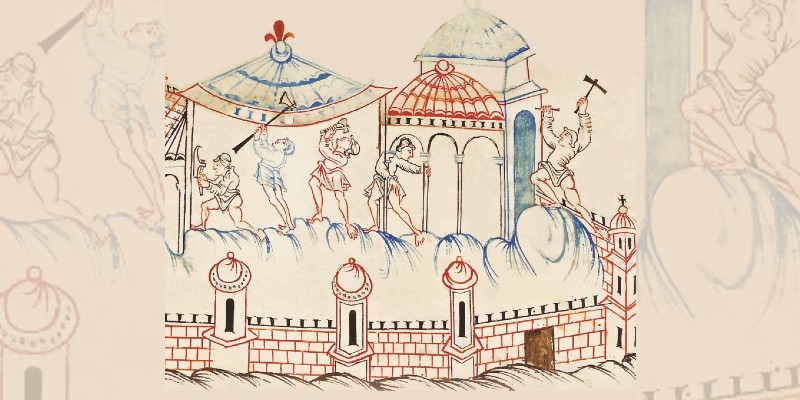 Building Anglo-Saxon England John Blair
Talk
This event has now finished.
Date and time:

Sunday 19 June 2022, 11am to 12pm

Location:

In-person only
Ron Cooke Hub, Campus East, University of York (Map)

Admission:

Free admission, booking required
Event details
Historian and archaeologist John Blair draws on the latest archaeological discoveries to present a radical reappraisal of the Anglo-Saxon built environment and its inhabitants.
One of the world's leading experts on this transformative era in England's early history, John explains the origins of towns, manor houses and castles in a completely new way, and sheds new light on the important functions of buildings and settlements in shaping people's lives during the age of the Venerable Bede and King Alfred.
Join to discover how hundreds of recent excavations enable us to grasp for the first time how regionally diverse the built environment of the Anglo-Saxons truly was, and how this information provides a fresh angle on the so-called 'Viking' buildings at Coppergate, York.
Book sales
You can buy copies of many of our speakers' books from Fox Lane Books, a local independent bookseller and Festival partner. In some cases, author signed bookplates are available too.
About the speaker
John Blair is Emeritus Professor of Medieval History and Archaeology at the University of Oxford and Emeritus Fellow in History at The Queen's College, Oxford. His books include The Church in Anglo-Saxon Society and The Anglo-Saxon Age: A Very Short Introduction.
Partners