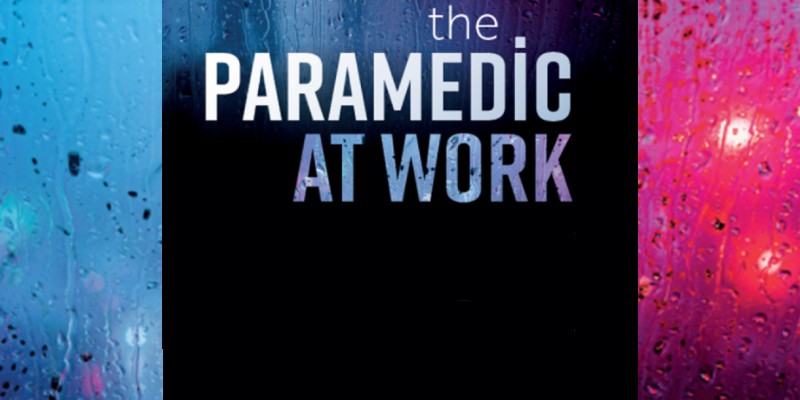 Caring and Coping: Exploring NHS paramedics Leo McCann
Talk
Date and time:

Tuesday 14 June 2022, 1pm to 2pm

Location:

Online only

Admission:

Free admission, booking required
Event details
Ambulance services and paramedics perform critical roles in contemporary healthcare economies. Trained to work in the field and respond rapidly to emergencies, societies have come to increasingly rely on ambulance services to deliver urgent care, never more so than in recent years given intense social inequality, overstretched and underfunded health systems and deadly pandemics.
Join Leo McCann from the University of York for an extensive investigation of the paramedic profession in England. Based on in-depth interviews and ethnographic observation, Leo provides a detailed account of the complex realities of work in this fascinating occupation. He explores the nature of work 'out on the road', the peculiarities of ambulance organisational culture, the intensity of workplace stress and burnout, and the current and future trajectory of paramedic professionalism.
Leo also documents the unique paradoxes experienced by those employed in this line of work. Ambulance staff are trained to handle life-threatening trauma and disease, but most callouts consist of unplanned primary care. Paramedic work features wide autonomy but is also bound into an array of micromanaging performance indicators. Paramedics are trusted and respected in society, but the profession is poorly understood and employers can be unsupportive.
However, no matter how intense the personal struggles can be, paramedic work also offers rare opportunities for meaningful and socially valued work, and Leo shows that the role and status of the paramedic is rapidly moving from a manual occupation rooted in first aid and transportation, to a clinical profession of increasing scope, versatility and social respect.
Come along for a timely exploration of the nature and future of a profession facing immense challenges in a fast evolving landscape.
This talk is based on Leo's new book, The Paramedic at Work: A sociology of a new profession, the first in-depth sociological study of paramedics in England, published in June this year.
This event will take place live on Zoom Webinar. You'll receive a link to join a couple of days before the event takes place and a reminder an hour before. During the event, you can ask questions via a Q&A function, but audience cameras and microphones will remain muted throughout.
Book sales
You can buy copies of many of our speakers' books from Fox Lane Books, a local independent bookseller and Festival partner. In some cases, author signed bookplates are available too.
About the speaker
Leo McCann is Professor of Management at the York Management School. Joining the University of York in September 2018, he previously worked at the University of Manchester and at Cardiff University. His academic background is in the disciplines of sociology and history. His teaching and research is interdisciplinary in nature, exploring the complexities and contradictions of management, work and globalisation through qualitative inquiry in contemporary and historical contexts.
Partners