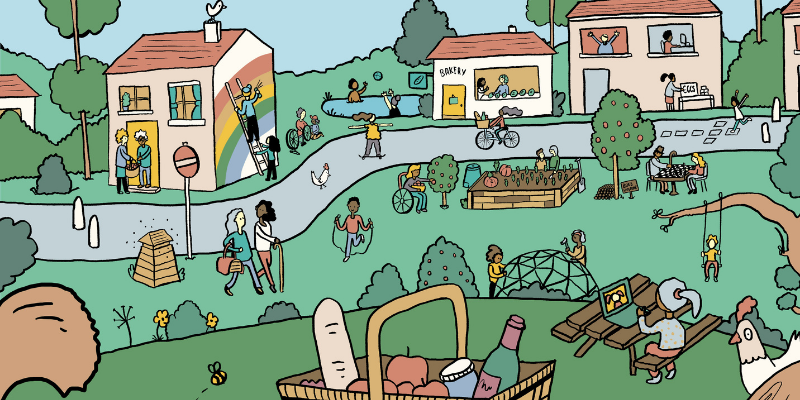 Celebrating Localization: An alternative future for York Central?
Film
Date and time:

Monday 20 June 2022, 6pm to 7.30pm

Location:

In-person only
Southlands Methodist Church, Bishopthorpe Road (Map)

Admission:

Free admission, booking required
Event details
Can we create an alternative future for York Central?
York Central Co-owned (YoCo) is delighted to be partnering with World Localization Day and York Festival of Ideas, bringing together global thinkers with local activists to discuss an alternative future for this significant development at the heart of York.
The event will start with the screening of a newly released documentary by Local Futures - 'Celebrating Localization' - followed by an audience discussion about how this can work in York.
A bit about the film: In countless communities on every continent, a quiet revolution is emerging - of people forging a kinder, healthier and more humane world from the bottom up. Tired of the relentless consumer rat-race, people are seeking closer connections to others and a better relationship with nature. Bit by bit, they are transforming food, energy, business, finance, public spaces and politics - removing them from the control of global corporations and returning them to the hands of local communities.
This video gives voice to a kaleidoscope of people from across the world, who share about why and how to foster ecological economies, thriving communities and healthy local food systems.
The film is produced by Local Futures for World Localization Day on 21 June 2022, in celebration of a worldwide movement.
Learn more about World Localization Day and participate
Partners