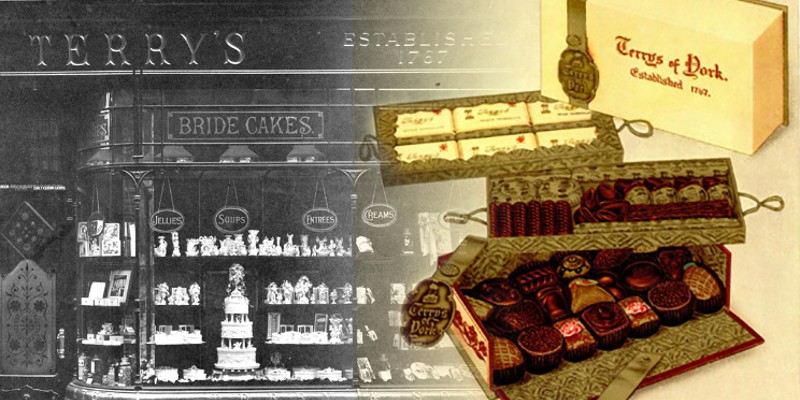 The Making of the Chocolate City Sophie Jewett
Talk
Workshop
This event has now finished.
Date and time:

Sunday 12 June 2022, 3pm to 4.30pm

Location:

In-person only


Admission:

£12.50, booking required
Event details
With a heritage and reputation in confectionery and chocolate making, York has long been famed for chocolate makers such as Terry's, Rowntrees and Cravens. But why and how did the city become as famous as it has in the chocolate industry?
Take part in a sensory exploration of York's chocolate heritage with a tutored chocolate tasting that examines the growth and development of the industry in the city. Enjoy samples from the traditional chocolate drinking houses through to industrial standardisation and imaginative innovations still being created in York today.
This chocolate talk and workshop is hosted by Sophie Jewett, founder of York Cocoa House. This special tasting experience will look at the way chocolate has been enjoyed in York and how the city has shaped the industrialisation of chocolate with accompanying sensory experiences.
Tickets for this chocolate exploration are £12.50 per person and must be booked in advance.
Presented in collaboration with York Cocoa House.
This event is part of the York Cocoa House Festival programme. Why not also join a free online panel discussion on The Potential of Chocolate?
Enjoy more family activities at the nearby Discovery Zone.
About the speaker
Sophie Jewett has been in love with chocolate for as long as she can remember, making fudge and cakes as a child, perfecting the ideal hot chocolate recipe to share with friends and crafting gifts for family at Christmas. Moving to York over 20 years ago she could not be helped but be hit by the aroma of chocolate and caramel coming from the city's chocolate and confectionery factories filling the air. Together with her business partner Michelle she set on a journey to celebrate York and its Chocolate heritage, and make sure these memories were not lost by bringing chocolate making back to York. That was back in 2010, and so now, just over 10 years later Sophie is delighted to share with you York Cocoa House's chocolate, handmade in York, opposite the very site Henry Isaac Rowntree started his very own chocolate business in Castlegate over 170 years ago.
Partners