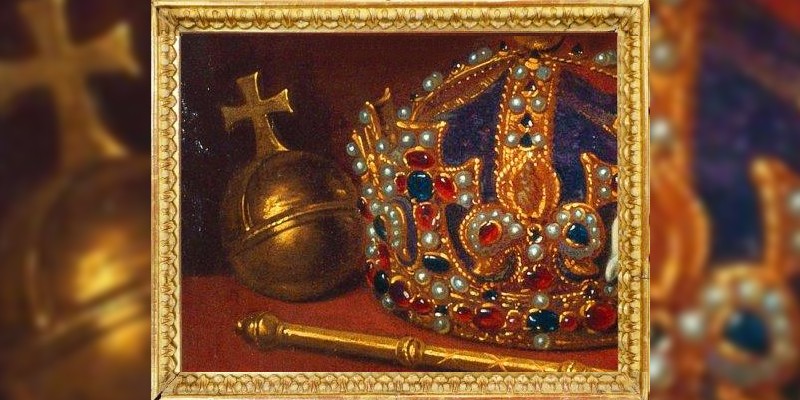 Crown & Sceptre: The British monarchy from William the Conqueror to Elizabeth II Tracy Borman
Talk
This event has now finished.
Date and time:

Sunday 12 June 2022, 2pm to 3pm

Location:

In-person only
Tempest Anderson Hall, Museum Gardens (Map)

Admission:

Free admission, booking required
Event details
The British monarchy is one of the most iconic and enduring institutions in the world. It has weathered the storms of rebellion, revolution and war that brought many of Europe's royal families to an abrupt and bloody end. Its unique survival owes much to the fact that, for all its ancient traditions and protocol, the royal family has proved remarkably responsive to change, evolving to reflect the times. But for much of its history, it also spearheaded seismic change, shaping our religious, political and cultural identity and establishing the British monarchy as the envy of the world.
There could not be a more suitable moment to consider the history of this extraordinary survivor. Elizabeth II celebrates her Platinum Jubilee this year, sparking renewed global interest on a scale not seen since her coronation in 1953. Even the media and popular frenzy evoked by recent royal events such as weddings and births will not compare to the interest and participation generated by this unprecedented moment.
At this pivotal moment in Britain's history, Tracy Borman, historian and author of Crown & Sceptre, explores the history and evolution of the monarchy from 1066 to the present day, feeding the renewed interest not just in the modern royals but in the predecessors who helped shape the institution into what it is today.
Book sales
You can buy copies of many of our speakers' books from Fox Lane Books, a local independent bookseller and Festival partner. In some cases, author signed bookplates are available too.
About the speaker
Tracy Borman is a best selling author, historian and broadcaster, specialising in the Tudor period. Her books include Elizabeth's Women, Thomas Cromwell, The Private Lives of the Tudors and Henry VIII and the Men Who Made Him. She has also written a fiction trilogy, The King's Witch, based in the court of James I. Tracy is also joint Chief Curator of Historic Royal Palaces, Chief Executive of the Heritage Education Trust and an honorary professor at Bishop Grosseteste University, Lincoln, UK. She has presented a number of history programmes for Channel 5 and the Smithsonian Channel, including The Fall of Anne Boleyn, Inside the Tower of London and Henry VIII and the King's Men. She is a regular contributor to BBC History Magazine and gives talks on her books across the country and abroad. Her latest book, Crown & Sceptre: A New History of the British Monarchy, was published by Hodder & Stoughton in November 2021.
Partners