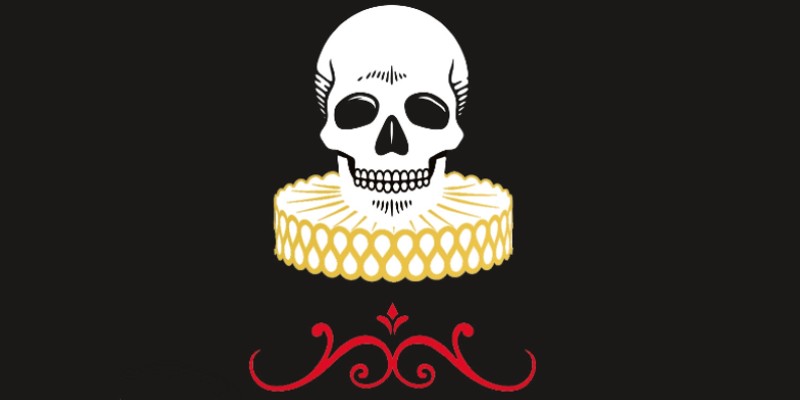 Death by Shakespeare: Snakebites, stabbings and broken hearts Kathryn Harkup
Talk
Date and time:

Thursday 16 June 2022, 8pm to 9pm

Location:

Online only

Admission:

Free admission, booking required
Event details
William Shakespeare found dozens of different ways to kill off his characters, and audiences today still enjoy the same reactions - shock, sadness, fear - that they did more than 400 years ago when these plays were first performed. But how realistic are these deaths? And did Shakespeare have the knowledge to back them up?
In the Bard's day, death was a part of everyday life. Plague, pestilence and public executions were a common occurrence, and the chances of seeing a dead or dying body on the way home from the theatre were high. It was also a time of important scientific progress. Shakespeare kept pace with anatomical and medical advances, and he included the latest scientific discoveries in his work, from blood circulation to treatments for syphilis. He certainly didn't shy away from portraying the reality of death on stage, from the brutal to the mundane, and the spectacular to the silly.
Join Kathryn Harkup, chemist and author of Death by Shakespeare, as she turns her discerning scientific eye to the Bard and the varied and creative ways his characters die.
Discover the actual events that may have inspired Shakespeare, what the accepted scientific knowledge of the time was and how Elizabethan audiences would have responded to these death scenes. Learn all about Shakespearian deaths as Kathryn discusses questions such as:
Was death by snakebite as serene as Shakespeare makes out?
Could lack of sleep have killed Lady Macbeth?
Can you really murder someone by pouring poison in their ear?
Don't miss this rollercoaster of Elizabethan carnage, poison, swordplay and bloodshed, with an occasional death by bear-mauling for good measure.
This event will take place live on Zoom Webinar. You'll receive a link to join a couple of days before the event takes place and a reminder an hour before. During the event, you can ask questions via a Q&A function, but audience cameras and microphones will remain muted throughout.
Image credit: © Bloomsbury Sigma
Book sales
You can buy copies of many of our speakers' books from Fox Lane Books, a local independent bookseller and Festival partner. In some cases, author signed bookplates are available too.
About the speaker
Kathryn Harkup is a chemist and author. Kathryn completed a doctorate on her favourite chemicals, phosphines, and went on to further postdoctoral research before realising that talking, writing and demonstrating science appealed more than hours sweating over a hot fume hood. Kathryn is now a science communicator, giving regular public talks on the disgusting and dangerous side of science. Kathryn's first book was the international best-seller A is for Arsenic, which was shortlisted for both the International Macavity Award and the BMA Book Award.
Partners