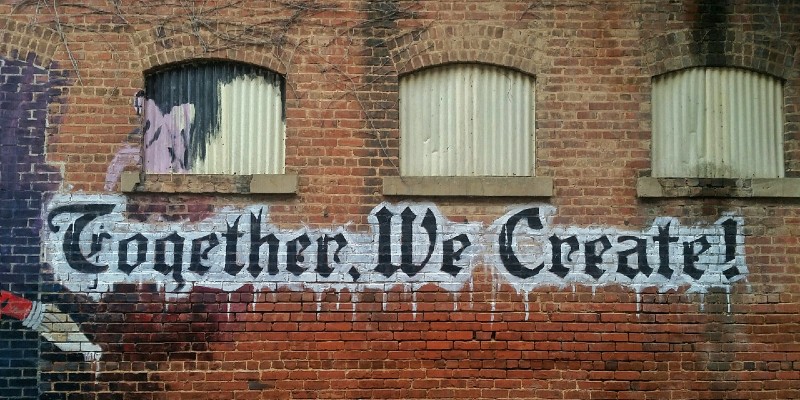 Developing Creative Thought Ruth Unsworth
Interactive activities
This event has now finished.
Date and time:

Sunday 12 June 2022, 10am to 12pm

Location:

In-person only
York St John University, Lord Mayor's Walk (Map)

Admission:

Free admission, booking required
Event details
Come together with like-minded creatives and learn to harness a talent into an explicit skill.
This hands-on workshop allows you to utilise the power of creative thinking and to explore a range of sources and theories related to creative thought. The session will begin by introducing participants to overarching themes in the field of creativity research. We will then take one of these perspectives and, through a series of practical activities, experience the theory first-hand. You will generate initial ideas for a creative project through a short photographic exercise (you will need your mobile phone!) before engaging in activities focused around developing evolutionary, revolutionary and fluent thinking to expand and refine your ideas. Further interactive thinking strategies will support participants in translating photographic ideas into poetic compositions.
This session is hands-on and relies on participant interaction, so come ready to talk, create and enjoy!
The session you are about to book is taking place between 10am and 12 noon. It is suitable for ages 12+.
The session for ages 18+ is taking place from 2pm to 4pm
About the speakers
Ruth Unsworth is a Senior Lecturer in the School of Education, Language and Psychology at York St John University. The primary focus of her research is education-based ethnography, exploring how certain practices and knowledge come to be central to the work of schools. Ruth is currently working with the International Teacher Education Research Collective (ITERC), an international collaboration of researchers focused on studying the ethics and politics of teachers' knowledge and the knowledge base of teacher education.
Connect with York St John University online:
York St John University Website
York St John University Instagram
York St John University Twitter
Partners