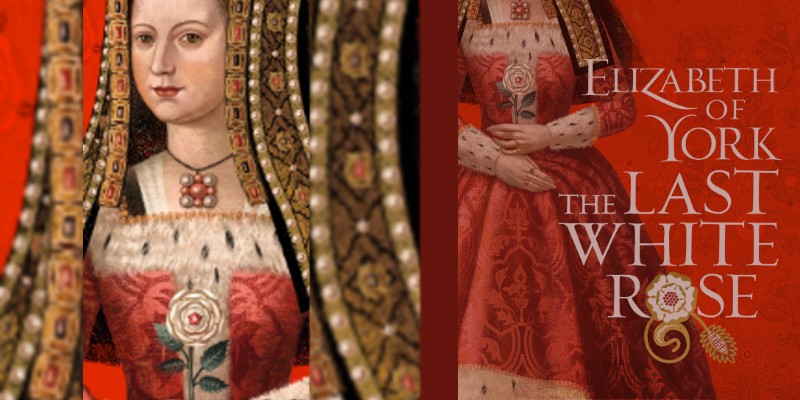 Elizabeth of York: The Last White Rose Alison Weir
Talk
This event has now finished.
Date and time:

Sunday 19 June 2022, 2.30pm to 3.30pm

Location:

In-person only
Ron Cooke Hub, Campus East, University of York (Map)

Admission:

Free admission, booking required
Event details
Mother. Survivor. Queen.
The spellbinding story of Elizabeth of York, the first Tudor queen.
An English princess, born into a war between two families.
Eldest daughter of the royal House of York, Elizabeth dreams of a crown to call her own. But when her beloved father, King Edward, dies suddenly, her destiny is rewritten.
Her family's enemies close in. Two young princes are murdered in the Tower. Then her uncle seizes power - and vows to make Elizabeth his queen.
But another claimant seeks the throne, the upstart son of the rival royal House of Lancaster. Marriage to this Henry Tudor would unite the white rose of York and the red of Lancaster - and change everything.
A great new age awaits. Now Elizabeth must choose her allies - and husband - wisely, and fight for her right to rule.
Be enthralled by the story of Elizabeth's tumultuous life, as told by Alison Weir, historian and bestselling author of Elizabeth of York, the Last White Rose.
Alison will give an illustrated talk focusing on the historical perspective, but she will also address the process of fictionalising Elizabeth's life, including the challenges that come with writing historical fiction.
Book sales
You can buy copies of many of our speakers' books from Fox Lane Books, a local independent bookseller and Festival partner. In some cases, author signed bookplates are available too.
About the speaker
Alison Weir is the bestselling female historian in the UK and the fifth-bestselling historian overall, having sold over 3 million books worldwide. She has published twenty history books, including her most recent non-fiction book, Queens of the Crusades, the second in her England's Medieval Queens quartet. Alison is also the author of twelve historical novels, including the highly acclaimed Six Tudor Queens series about the wives of Henry VIII, all of which were Sunday Times bestsellers. Alison is a fellow of the Royal Society of Arts and an honorary life patron of Historic Royal Palaces.
Partners