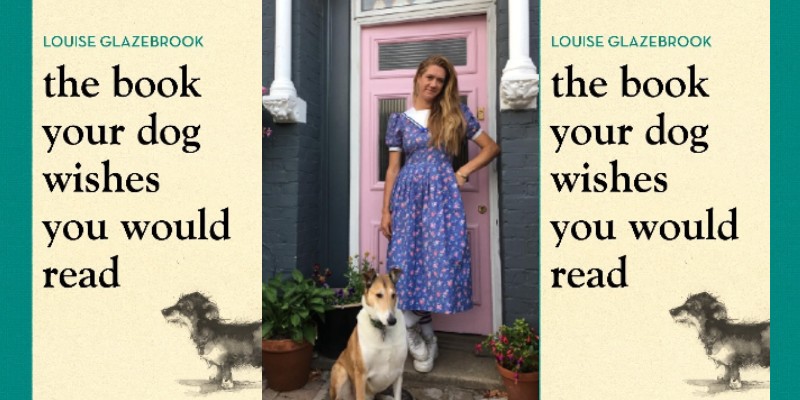 CANCELLED - The Event Your Dog Wishes You Would Attend Louise Glazebrook
Talk
This event has now finished.
This event has been cancelled.
Date and time:

Thursday 16 June 2022, 1pm to 2pm

Location:

Online only

Admission:

Free admission, booking required
Event details
Due to unforeseen circumstances this event is cancelled.
Wouldn't you love to know what your dog was thinking?
The truth is that your dog is communicating with you all the time but, unless you know the signs, you aren't picking up on what your dog wants you to know.
That's why Louise Glazebrook wrote The Book Your Dog Wishes You Would Read. Louise is a dog behaviourist, trainer and television presenter who specialises in teaching people how to understand and connect with their dogs. She tackles everything from bringing the right dog home, understanding body language and breed behaviour, responding to common behavioural issues, to the toys and games that you and your dog will both love.
Most dog trainers focus on the dog, but Louise focuses on you, the owner, giving you the skills and confidence to interpret your dog's needs and behaviour and build a better, happier relationship for life.
This event will take place live on Zoom Webinar. You'll receive a link to join a couple of days before the event takes place and a reminder an hour before. During the event, you can ask questions via a Q&A function, but audience cameras and microphones will remain muted throughout.
Book sales
You can buy copies of many of our speakers' books from Fox Lane Books, a local independent bookseller and Festival partner. In some cases, author signed bookplates are available too.
About the speaker
Louise Glazebrook is a dog behaviourist, author and TV presenter who talks about and works with dogs. She has spent over 12 years learning about and working with dogs - from the Council pound kennels of London, to working on a farm and on the streets of India to running the pioneering rescue dog and youth offender projects for the Dogs Trust. Louise works with households, families and well known names to help everyone live a happier, more fun, more playful and understanding life with their dog. Her new book, The Book Your Dog Wishes You Would Read, is for every single dog owner out there. It encapsulates her methods and the ways that she works - which is with kindness, love and play. This book will help you understand, love and support your dog - and your dog will thank you for it. You can watch the work Louise does for the BBC2 series, 12 Puppies and Us, as well as previous series (10 Puppies and Us, 6 Puppies and Us, Choose the Right Puppy) on iPlayer catch up. Louise also writes and contributes to some of the National papers such as The Telegraph, The Independent and The Observer. She lives in East London with her husband, her 9-year-old son, her 7-year-old daughter who has SEN and their rescue dog Pip, their two kittens that were found in a freezer and given to them, and Walter, their rescue Tortoise. She is desperate for a donkey but they would need to move house first!
Connect with Louise online:
Partners