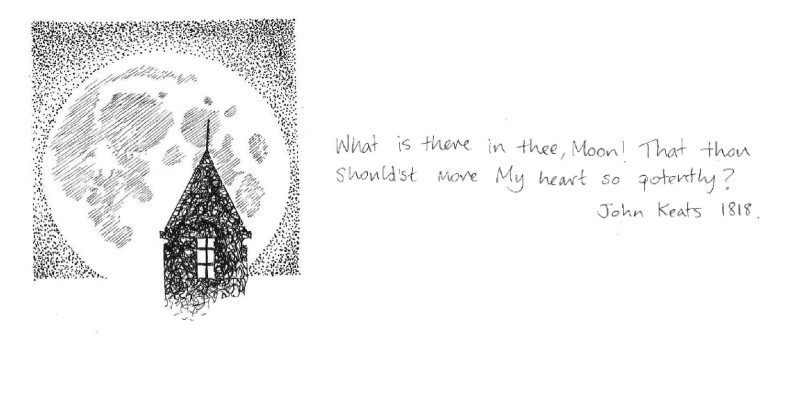 Exploring the Moon
Interactive activities
This event has now finished.
Date and time:

Sunday 19 June 2022, 2.30pm to 3.30pm

Location:

In-person only
Bootham School (Map)

Admission:

Free admission, booking required
Event details
Do you want to design your own rocket, conduct a virtual Moon landing, and learn about lunar phases and craters? This hands-on activity taking place in the science labs at Bootham School allows you to do just that.
You will participate in three exciting activities:
Activity 1: orbit and phases.

Learn the names of the lunar phases and discover a scale model of the Earth-Moon system to get an idea of how far it is to the Moon.

Activity 2: getting to the moon.

Hear about the Apollo missions, design your own multi-stage rocket using software on a tablet, and conduct a virtual Moon landing.

Activity 3: exploring the surface.

Discover the lunar surface features - craters, basins, rilles and wrinkle-ridges. Use ball-bearing 'asteroids' and a tray of 'lunar surfaces' - wet sand, flat plasticine and sheet ice - to see if realistic craters can be made.
There will be 3 entries - each covering all 3 activities and lasting 1 hour - at 11.00, 12.30 and 14.30.
Join for an opportunity to explore one of the most fascinating objects in our solar system!
Suitable for children aged eight to 13.
Limited parking is available on the day close to the event. Access to parking is via Portland Street, off Gillygate.
About the speakers
The event will be managed by astronomy staff at Bootham School and delivered by helpers from the GCSE astronomy class of York ISSP. The York ISSP scheme delivers the world's largest GCSE Astronomy cohort, taking in students from all over the city of York every year.
Bootham School
Bootham is a small independent school for 3-18 year-olds in the city of York. Arguably the largest GCSE astronomy centre in the UK, Bootham School has a unique position in York's (hi)story of astronomy.
Connect with Bootham School online:
Partners