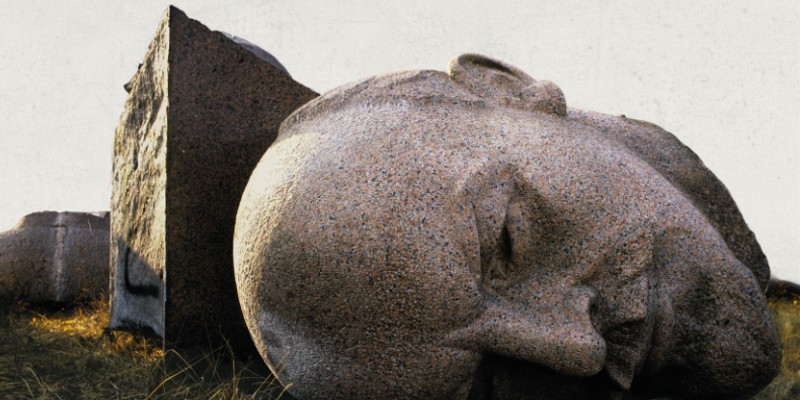 Fallen Idols: Twelve statues that made history Alex von Tunzelmann
Talk
This event has now finished.
Date and time:

Saturday 18 June 2022, 4pm to 5pm

Location:

In-person only
Ron Cooke Hub, Campus East, University of York (Map)

Admission:

Free admission, booking required
Event details
From 2020, statues of slaveholders, Confederates and imperialists were pulled down in protest across the world, from the United States and the United Kingdom to Canada, South Africa, the Caribbean, India, Bangladesh and New Zealand. Edward Colston was hurled into the harbour in Bristol, England. Robert E. Lee was covered in graffiti in Richmond, Virginia. Christopher Columbus was toppled in Minnesota, beheaded in Massachusetts and thrown into a lake in Virginia. King Leopold II of the Belgians was set on fire in Antwerp and doused in red paint in Ghent. Winston Churchill was marked with the word 'racist' in London.
Statues are one of the most visible - and controversial - forms of historical storytelling. The stories we tell about history are vital to how we, as societies, understand our past and create our future. That's why it is important to discuss questions such as:
Whose stories do we tell?

Who or what defines us?

What if we don't all agree?

How is history made, and why?
Alex von Tunzelmann, author of Fallen Idols, looks at statues in modern history and discusses why they were put up and how they came down. Join Alex to discover the stories these statues were supposed to tell, why those stories were challenged and why history is not erased but made when statues are pulled down.
Fallen Idols has just been shortlisted for the Wolfson History Prize.
Book sales
You can buy copies of many of our speakers' books from Fox Lane Books, a local independent bookseller and Festival partner. In some cases, author signed bookplates are available too.
About the speaker
Alex von Tunzelmann is a historian, screenwriter and broadcaster. Her books include the international bestselling Indian Summer: The Secret History of the End of an Empire. Her screen work includes the feature film Churchill (2017), starring Brian Cox, and Medici: Masters of Florence (Netflix). She lives in London.
Partners