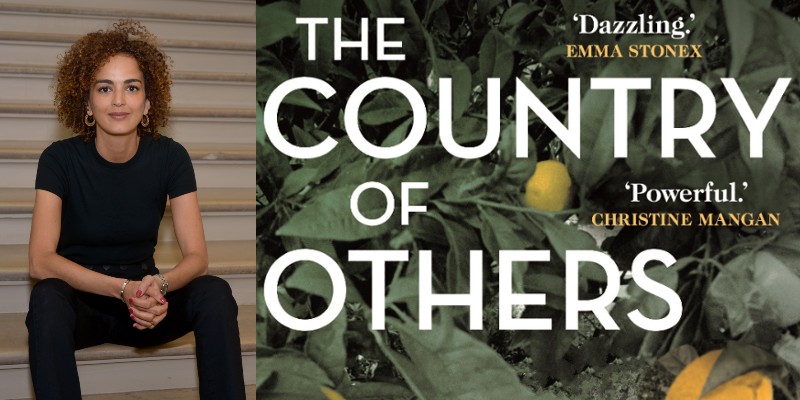 Leïla Slimani in Conversation
Talk
This event has now finished.
Date and time:

Thursday 16 June 2022, 8pm to 9pm

Location:

Online only

Admission:

Free admission, booking required
Event details
Leïla Slimani is a French-Moroccan novelist, journalist and diplomat. Her first three novels have taken the literary world by storm, with Chanson Douce (2016; published as Lullaby in the UK and The Perfect Nanny in the US) winning the Prix Goncourt and a British Book Award.
This exciting event, co-sponsored by Writers At York, will feature Leïla in conversation with Sophie Coulombeau, novelist and Lecturer in English Literature & Creative Writing at the University of York, whose fiction has been influenced by Leïla's.
Join for a fascinating discussion of the craft of writing fiction and exclusive insights into Leïla's most recent project, a trilogy of which one instalment has been published and two are forthcoming.
This event will take place live on Zoom Webinar. You'll receive a link to join a couple of days before the event takes place and a reminder an hour before. During the event, you can ask questions via a Q&A function, but audience cameras and microphones will remain muted throughout.
Image copyright: © Catherine Hélie, Editions Gallimard
Book sales
You can buy copies of many of our speakers' books from Fox Lane Books, a local independent bookseller and Festival partner. In some cases, author signed bookplates are available too.
About the speakers
Leïla Slimani is the first Moroccan woman to win France's most prestigious literary prize, the Prix Goncourt, which she won for Lullaby (2016). A journalist and frequent commentator on women's and human rights, she is French president Emmanuel Macron's personal representative for the promotion of the French language and culture.
Sophie Coulombeau is Lecturer in English Literature and Creative Writing at the University of York. Her first novel Rites (2012) won the Arts Council England Next Great Novelist Award. Her follow-up, a literary thriller about monstrosity and motherhood set in York, has received a K Blundell Award from the Society of Authors and a Developing Your Creative Practice Award from Arts Council England.
Partners