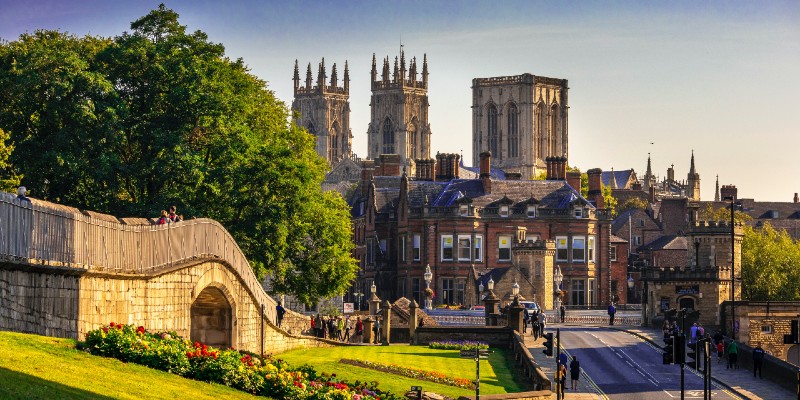 Experiencing York's Medieval City Walls Barry Crump
Talk
This event has now finished.
Date and time:

Monday 13 June 2022, 1pm to 2pm

Location:

Online only

Admission:

Free admission, booking required
Event details
For many cities, whose medieval walls are now gone, the challenge today is imagining the lost structures of the past. In York, where we have remarkable surviving walls, the challenge can be to experience them within their modern context and instead imagine how they were used and what they meant in the medieval period.
The walls and gateways can be seen as a boundary or barrier, a demarcation of zones, and as a 'place' in their own right. What they were initially built to do can become largely irrelevant day-to day as they were put to a myriad of uses, both exciting and mundane, as circumstances demanded.
It was the person experiencing the walls who decided what they meant to them, and a wall which 'defended' one can also be a wall which 'excluded' another. Meaning and use becomes flexible, negotiable and complex once we consider identity and context. Moving forwards to today, difficult truths and 'negative' interpretations of heritage can sometimes be viewed as problematic - but to understand the medieval city it is vital to understand how the walls were really used, and what they meant.
This event will take place live on Zoom Webinar. You'll receive a link to join a couple of days before the event takes place and a reminder an hour before. During the event, you can ask questions via a Q&A function, but audience cameras and microphones will remain muted throughout.
About the speaker
Barry Crump is an unusual archaeologist, with an eclectic mixture of interests and experience. He has studied Philosophy, English Literature and Archaeology and worked within many aspects of heritage, from archaeological excavation and finds to museums, teaching and outreach.
Partners