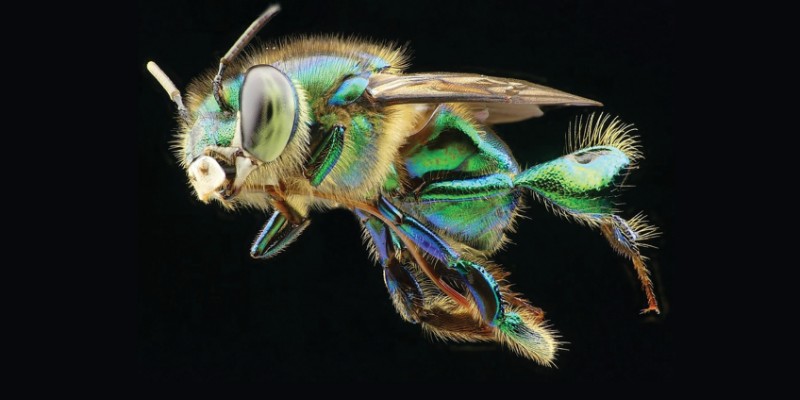 The Mind of a Bee Lars Chittka
Talk
This event has now finished.
Date and time:

Tuesday 14 June 2022, 8pm to 9pm

Location:

Online only

Admission:

Free admission, booking required
Event details
Most of us are aware of the 'hive mind' - the power of bees as an amazing collective. But do we know how uniquely intelligent bees are as individuals?
Ecology professor and author of The Mind of a Bee, Lars Chittka, draws on decades of research, including his own pioneering work, to argue that bees have remarkable cognitive abilities. He shows that they are profoundly smart, have distinct personalities, can recognize flowers and human faces, exhibit basic emotions, count, use simple tools, solve problems and learn by observing others. They may even possess consciousness.
Delve deep into the sensory world of bees and discover how bee brains are unparalleled in the animal kingdom in terms of how much sophisticated material is packed into their tiny nervous systems.
Learn about their innate behaviours and the ways their evolution as foragers may have contributed to their keen spatial memory, and explore the psychological differences between bees and the ethical dilemmas that arise in conservation and laboratory settings because bees feel and think.
Join Lars and be amazed by the singular abilities of this insect whose sensory experiences rival those of humans.
This event will take place live on Zoom Webinar. You'll receive a link to join a couple of days before the event takes place and a reminder an hour before. During the event, you can ask questions via a Q&A function, but audience cameras and microphones will remain muted throughout.
Book sales
You can buy copies of many of our speakers' books from Fox Lane Books, a local independent bookseller and Festival partner. In some cases, author signed bookplates are available too.
About the speaker
Lars Chittka is professor of sensory and behavioural ecology at Queen Mary University of London. He is the co-editor of Cognitive Ecology of Pollination.
Partners