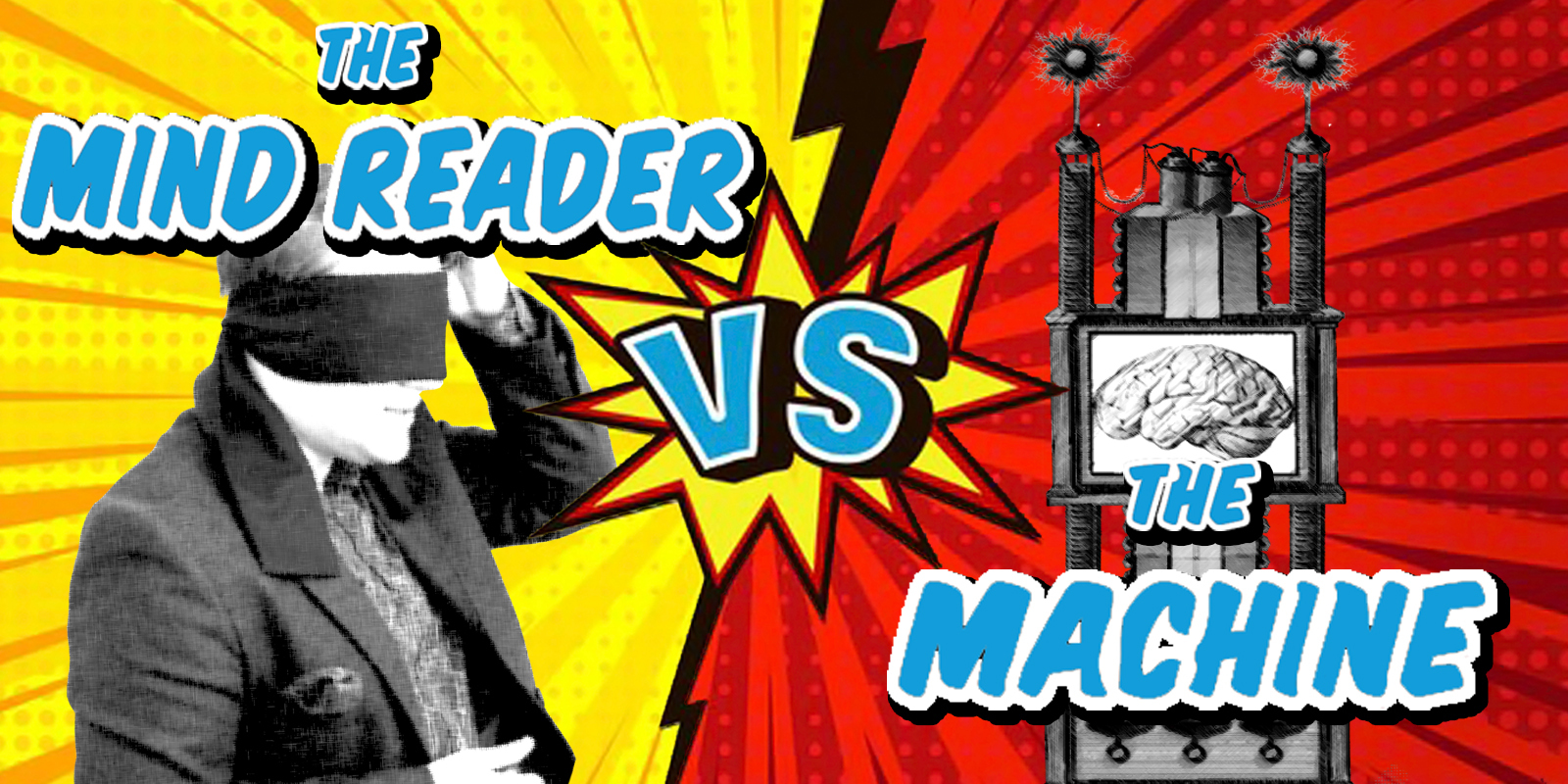 The Mind Reader vs The Machine Aneurin J Kennerley
Performance
This event has now finished.
Date and time:

Saturday 11 June 2022, 10am to 11am

Location:

In-person only
Tempest Anderson Hall, Museum Gardens (Map)

Admission:

Free admission, booking required
Event details
Mind reading remains a popular and intriguing subject, in part, perhaps, because of modern mentalists such as Uri Gellar and Derren Brown.
But is mind reading really possible?
Since the concept was first conceived in the late 19th century, claims for the existence of clairvoyance have not been supported by published scientific evidence. Although science is yet to prove the ability of the brain to gain information about an object, person or location through means other than the known senses, recent research using functional Magnetic Resonance Imaging (fMRI) technology has provided demonstrations of thought identification - in some sense the next chapter of mind reading.
Doctors now use fMRI technology to gain insights into changes in brain function caused by traumatic brain injury, epilepsy, psychiatric disorders or neurodegenerative disease. Although fMRI data has become a useful tool in the surgical care of neurology patients, it is still relatively new, so that patients and their families wrongly fear this diagnostic tool. Let Dr Aneurin J Kennerley, scientist and practising mentalist, show you the safe and fun side of fMRI technology!
During this performance fMRI technology will be pitted against a mind reader - the ultimate matchup between science and magic! Which will succeed in reading the mind of our willing audience live on stage? As part of this fun, family oriented show you will get a glimpse of how your brain works. Hear about the latest exciting scientific developments helping doctors understand the brain and be filled with wonder as we unlock the secrets of what makes you you.
Come along for a unique experience mixing magic, mentalism and fMRI research - and maybe have your mind read!
About the speaker
Aneurin J Kennerley was a boy who grew up in Wolverhampton in the UK. He was shy, but highly intelligent and excelled in science. He was often teased by other more popular kids at school, but his life was soon to change when he started research work with MRI machines.
At the University of Sheffield, Aneurin was exposed to the high magnetic fields of many different MRI machines. The exposure gave Aneurin 'Prof Xavier'-like mind reading abilities and powers. He now goes by his alter-ego @MagneticDr_K – scientist, mentalist, geek.
@MagneticDr_K has supplemented his powers with the technology from which they were born. Being a brilliant chemist and scientist, @MagneticDr_K develops next generation MRI methods, allowing him to study the body like never before. He has developed systems that can directly probe brain function and, one day, aid doctors in diagnosing/treating their patients.
From 2018 and armed with his new powers, @MagneticDr_K sought fame and research funding at the University of York. In the words of his imaginary uncle, 'with great magnetic fields there must also come great H&S responsibility'. He now takes an active role in teaching MRI science and training the next generation of fiction fighting scientists. He probably should have chosen the easier route of fighting crime like his friend Spiderman did.
Partners