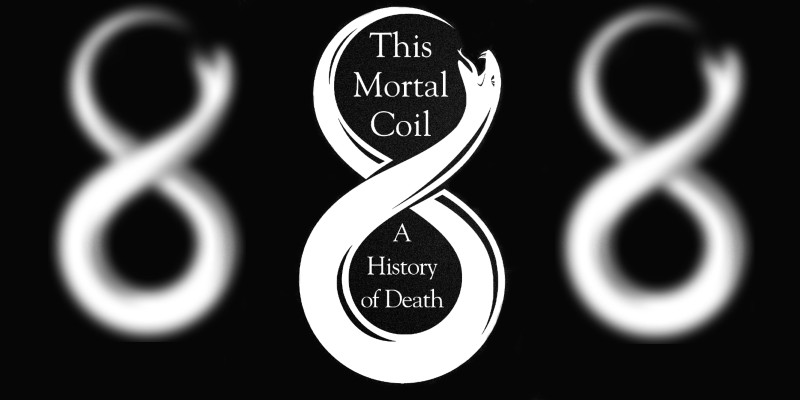 This Mortal Coil: A history of death Andrew Doig
Talk
This event has now finished.
Date and time:

Saturday 11 June 2022, 4pm to 5pm

Location:

In-person only
Tempest Anderson Hall, Museum Gardens (Map)

Admission:

Free admission, booking required
Event details
Causes of death have changed irrevocably across time. In the course of a few centuries, we have gone from a world where disease or violence were likely to strike anyone at any age, and where famine could be just one bad harvest away, to one where in many countries excess food is more of a problem than a lack of it.
But why have the reasons we die changed so much? And what do changing causes of death reveal about how previous generations have lived?
University of Manchester Professor Andrew Doig, author of This Mortal Coil, provides an eye-opening portrait of death throughout history, looking at particular causes - from infectious to genetic disease, violence to diet - who they affected and how they were overcome.
Learn about:
The long and torturous story of the discovery of vitamin C and its role in preventing scurvy;

The Irish immigrant who opened the first washhouse for the poor of Liverpool, and in so doing educated the public on the importance of cleanliness in combating disease;

And the Church of England curate who, finding his new church equipped with a telephone, started the Samaritans to assist those in emotional distress.
Discover the thrilling story of growing medical knowledge and social organisation, of achievement and - looking to the future - promise.
Book sales
You can buy copies of many of our speakers' books from Fox Lane Books, a local independent bookseller and Festival partner. In some cases, author signed bookplates are available too.
About the speaker
Andrew Doig is Professor of Biochemistry at the University of Manchester, UK. He studied Natural Science and Chemistry at the University of Cambridge, UK, and Biochemistry at Stanford University Medical School, USA. He became a lecturer in Manchester in 1994, where he has been ever since. His research is on computational biology, neuroscience, dementia, developmental biology and proteins. This Mortal Coil is his first book.
Partners