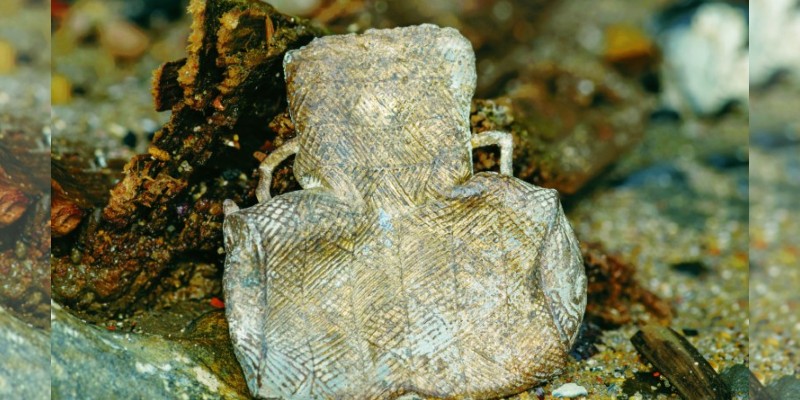 Mudlark'd: Hidden histories from the River Thames Malcolm Russell
Talk
This event has now finished.
Date and time:

Sunday 12 June 2022, 4pm to 5pm

Location:

In-person only
Tempest Anderson Hall, Museum Gardens (Map)

Admission:

Free admission, booking required
Event details
Uncover the hidden histories of ordinary people in Britain from prehistory to today with mudlark Malcolm Russell. Hear the stories behind both rare and everyday objects from around the world discovered on the foreshore of the River Thames which reveal the habits, customs and artistry of those who created and used them.
In the eighteenth and nineteenth centuries, London was the busiest port in the world, exchanging goods and ideas with people from every continent. The shores of the Thames have long been densely packed with taverns, brothels and markets, and the river's muddy banks are a repository of intriguing and precious objects that evoke long-forgotten ways of life.
With Malcolm as your guide, discover the connection between clay tobacco pipes and Edwardian parachutists, and get advice on how to mudlark yourself.
Image: Pilgrim Ampulla from the Shrine of St Thomas Becket, 1220-1420 - found at Wandsworth by Lukasz Orliński
Image credit: © Thames & Hudson, photograph Matthew Williams-Ellis
Book sales
You can buy copies of many of our speakers' books from Fox Lane Books, a local independent bookseller and Festival partner. In some cases, author signed bookplates are available too.
About the speaker
Malcolm Russell has contributed to publications such as Treasure Hunting, The Searcher and Beachcombing. A lifelong mudlark, he studied history at the University of Sheffield, where he was recently an honorary research fellow in the Department of History. His remarkable finds were featured in the Thames Festival exhibition Foragers of the Foreshore.
Partners