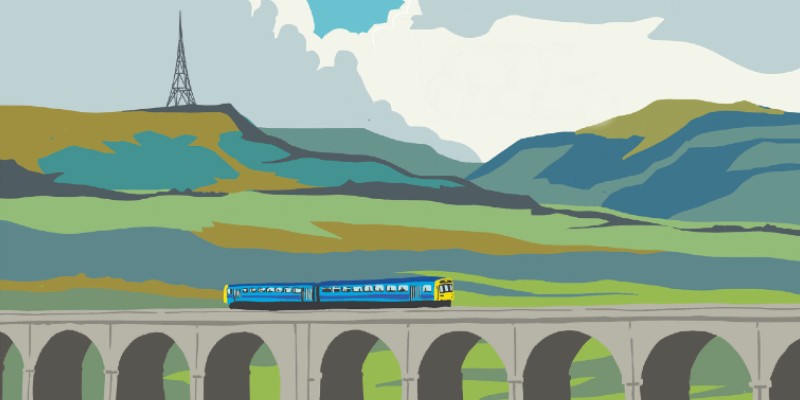 Northerners: 180 million years of history Brian Groom in conversation with Gweno Williams
Talk
This event has now finished.
Date and time:

Friday 17 June 2022, 2pm to 3pm

Location:

In-person only
York Explore Library, Library Square, Museum Street (Map)

Admission:

Free admission, booking required
Event details
Northern England has a fascinating past: waves of migration, invasions and battles; Roman emperors ruling from York; Anglo-Saxon Northumbria functioning as Europe's cultural and intellectual centre. Indeed, Northern England has had a profound impact on European culture as well as the global economy beyond the Industrial Revolution, which is often viewed by economic historians as the key event in human history.
At this exciting event, Brian Groom, journalist and author of Northerners: A History, From the Ice Age to the Present Day - a Waterstones 'Book You Need to Read in 2022' - will discuss past, present and future of the north, addressing questions such as:
How have the north's people shaped Britain and the world?

How does the past echo down the centuries?

What does northernness mean today?

What crucial role can the north play in Britain's future?
Brian will be in conversation with Professor Gweno Williams from the Norwegian Study Centre at the University of York. An event not to be missed!
Book sales
You can buy copies of many of our speakers' books from Fox Lane Books, a local independent bookseller and Festival partner. In some cases, author signed bookplates are available too.
About the speakers
Brian Groom has had a successful 45-year career in journalism. He read English at university and began his career writing for local newspapers. He has been a sports reporter, a political and industrial correspondent and a senior editor, mainly at the Financial Times and Scotland on Sunday, which won many awards. Originally from Stretford, Greater Manchester, he is very happy to have returned to live in the north.
Professor Gweno Williams teaches at the Norwegian Study Centre at the University of York, as well as publishing and lecturing regularly in Norway. She holds an Emeritus Professorship from York St John University where she was Professor of English and led Collaborating for Creativity, a HEFCE-funded Centre for Excellence in Teaching and Learning. She is a UK National Teaching Fellow. Gweno is passionate about the importance of literature in culture and society and regularly supports Yorkshire Literature Festivals by interviewing contemporary writers and chairing literary events.
Partners