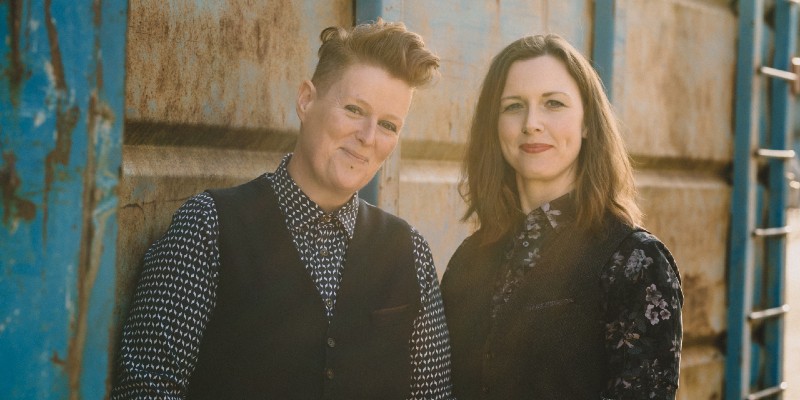 O'Hooley and Tidow: In concert
Performance
This event has now finished.
Date and time:

Thursday 23 June 2022, 7.30pm to 9.30pm

Location:

In-person only
National Centre for Early Music, Walmgate (Map)

Admission:

£22.50 (£20.00 concessions), booking required
Event details
Yorkshire duo O'Hooley and Tidow are a folk force to be reckoned with.
Characterised by strong harmonies and humorous, heart-touching tales of the exceptional and everyday, they are cited as 'England's answer to the McGarrigles' (the Guardian) and are widely recognised as 'one of British folk music's mightiest combinations' (Mojo).
Join us for an entertaining performance by the artists who gave us the closing theme to Sally Wainwright's BBC/HBO series Gentleman Jack.
'Defiant, robust, northern, poetical, political folk music for the times we live in' (The Independent)
Image credit: © O'Hooley and Tidow
About the performers
Connect with O'Hooley and Tidow online:
This event is brought to you by Thorganby Folk. Connect with them online:
National Centre for Early Music
The National Centre for Early Music (NCEM) is the national advocate of early music in England and a centre of excellence for music-making in the City of York. The NCEM hosts three festivals of early music in Yorkshire, a year-round programme of folk, jazz, early music and world music concerts supported by a significant creative learning programme. NCEM boasts an enviable reputation for blending artistic quality, administrative excellence and creative diversity.
Connect with the NCEM online:
Partners