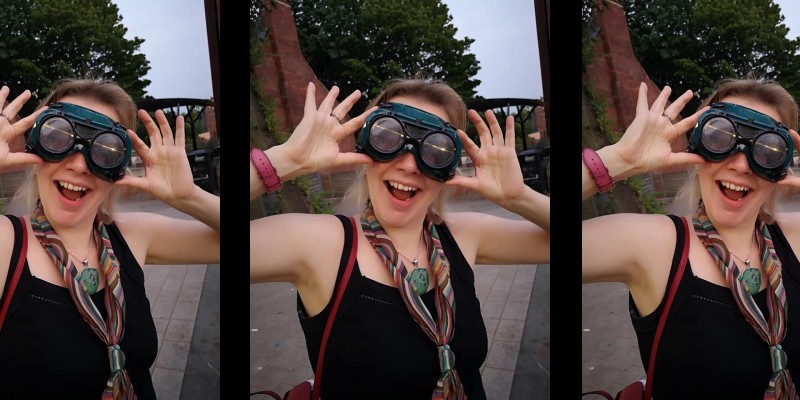 Paradoxical States: The wonder-filled mind Harriet Ennis
Talk
This event has now finished.
Date and time:

Monday 20 June 2022, 5.45pm to 6.45pm

Location:

In-person only
Bootham School (Map)

Admission:

Free admission, booking required
Event details
Join award-winning psychologist Harriet Ennis for a fascinating talk with live Q&A, on altered states of consciousness.
Starting from where her talk at last year's Festival left off, Harriet will explore the latest exciting research into terminal lucidity, a paradoxical state of consciousness that includes a seemingly miraculous return to functioning that was thought to have been lost due to brain damage or disorder.
Paradox is very much a part of the human experience - and it is one of the most tantalising. Modern science is busy chipping away at the 'hard problem of consciousness' - join Harriet to learn more about this engaging topic.
This event will take place in the Arts Centre Auditorium - entrance via Photographic Lane on Bootham.
NB - This event will be recorded and available on the York Ideas YouTube channel at a later date.
About the speaker
Harriet Ennis is Head of Psychology at Bootham School and a tutor for York ISSP (Independent State Schools Partnership).
Bootham School
Bootham is a small independent school for 3-18 year-olds in the city of York.
Connect with Bootham School online:
Partners